Transfer Varna Airport → Obzor
Available online payment and in cash
Price per vehicle
English speaking drivers

Customer reviews
Transfer is performing from Varna Airport to any point of Obzor (hotel, arbitrary address, train station, etc.)
Contact us via WhatsApp

Comfort 4pax
Vw Passat, Toyota Avensis, Ford Mondeo
---

Minivan 4pax
Opel Zafira, Vw Sharan, Toyota Corolla Verso
---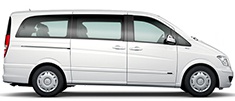 Minibus 7pax
Mercedes Viano, Mercedes Vito, Multivan
---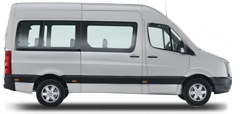 Minibus 13pax
Mercedes Sprinter, Volkswagen Crafter
---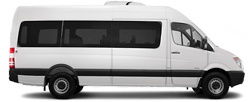 Minibus 16pax
Mercedes Sprinter, Volkswagen Crafter
---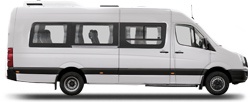 Minibus 19pax
Mercedes Sprinter, Volkswagen Crafter,
---

Coach 49pax
Mercedes Travego, Mercedes Tourismo, Setra,
Transfer route Varna Airport - Obzor on the map
Varna Airport Bulgaria
Obzor Bulgaria
Taxi From Varna Airport To Obzor
Obzor is one of the best places to enjoy the Black Sea coast of Bulgaria. Located in the Burgas province, it will provide you with the richest experience in Bulgaria considering the magnificent sights, the beaches, castles, gardens, waterparks, and all of the eateries to experience the cuisine of Bulgaria. The best places to see in Obzor include Irakli Beach, Cape Emine, Beach Bar Seaway, Igloo Bar. Are you wondering what will make your experience even better? What will make the transition from the Varna Airport to Obzor smoother? Transfer Bulgaria is what you need!
Varna Airport to Obzor with Transfer Bulgaria Group
TransferBulgaria has been providing quality and reliable transfer facilities for over 16 years. With a wide range of options to choose from, you can get to decide what suits your needs best. We offer cars, minibusses, and coaches with different price plans and the vehicles of your choice. To further tip the scales towards making your stay in Ozbor, Bulgaria smoother, our company will provide you with English-speaking drivers. They can speak, and understand English so you do not have to worry about language barriers or not finding a way to communicate.
Varna Airport to Obzor - Services We Offer:
We understand different families, and friend groups have different plans and needs. In any circumstance, Transfer Bulgaria has got you covered. Here are the services that we offer. Each class includes multiple car options to choose from. Besides, we offer competitive prices to ensure you get a bang for your buck!
• Economy – 3 passengers
• Comfort – 4 passengers
• Minivan – 4 passengers
• Minibus – 7 passengers
• Minibus – 13 passengers
• Minibus – 16 passengers
• Minibus – 19 passengers
• Coach – 49 passengers
Whether you're booking for yourself or your family, TransferBulgaria's established reputation will not leave you stranded. Customer satisfaction is our first priority and has been for over 12 years.
Varna Airport to Obzor - Pricing And Affordability:
TransferBulgaria provides you with the best services at affordable rates. Our starting price can go as low as 50 € for a single trip and can go up to 143 € depending on the class, and the vehicle you choose.
Vehicle Availability:
Whether you are visiting Obzor for a business trip, a family trip or you are sightseeing with a group of friends, TransferBulgaria's wide range of vehicles will provide you with a brand and vehicle of your choice. The car brands that are available in TranferBulgaria include:
• Volkswagen – Golf, Passat, Sharan, Crafter.
• Toyota – Yaris, Avensis, Corolla Verso.
• Mercedes – Viano, Vito, V class, Sprinter, Travego, Tourismo, Setra.
• Opel – Astra, Zafira.
• Ford – Mondeo.
• Skoda Fabia.
How To Avail TransferBulgaria's Services
To facilitate our respectable visitors and clients, we have made our bookings online. So, prior to visiting Obzor, you can head over to our website, and book the type of transportation, and vehicle class you require online. The entire process roughly takes 3 minutes and can be arranged seamlessly. To get better availability options, you need to book 24 hours prior to your arrival.
24/7 Customer Service


Do you want to travel hassle free at sensible prices ?
If yes, book your airport transfer right now!
Customer support service operates 24/7!