Borovets: On 15.12 opens ski center "Yastrebets"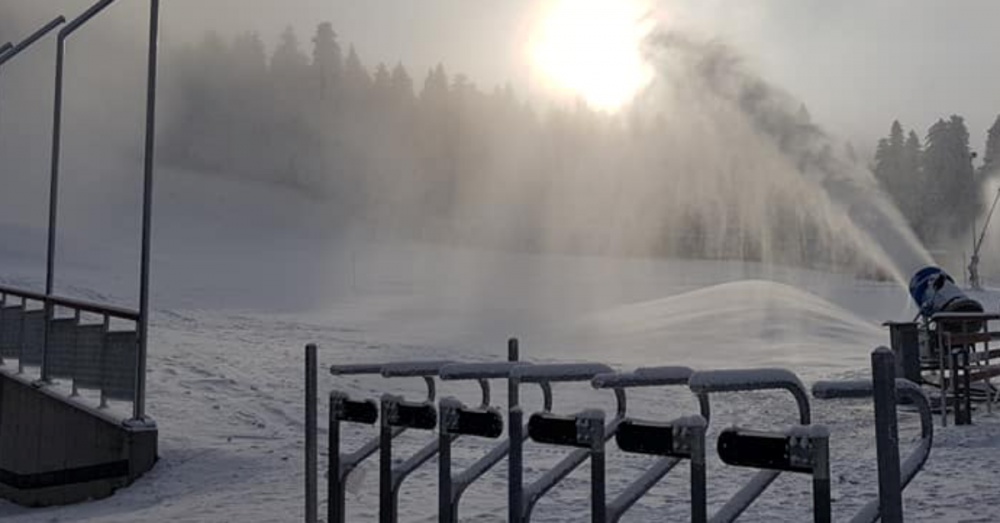 At 15.12 (Saturday) open to use ski center "Yastrebets" with tracks "Yastrebets 3" and "Popangelov." For the period 15.12 - 21.12, the Yastrebets Express lift will operate and the cabin lift will be open for the weekend walks (15 & 16.12).
For the period of the lift the cards will be at a special price of 30 BGN for adults and 15 BGN for children.
Preparations in Borovets are now on its final straight. At any moment with the arrival of the appropriate temperatures and conditions, the snow installations at the Sitnyakovo and Yastrebets ski centers will begin to make technical snow.
In order to fully experience the ski slopes of Borovets, the lifts and the facilities will only work on well snow-covered and well-crafted tracks. Cold weather and snowfall are already a fact, and intensive preparations for the season continue.
The current situation in the resort can be viewed on the webcams on the site of Borovets, which show real time the key locations in the resort.
From Borosport remind that their seasonal lift cards haven`t analogue in the region. The seasonal lift card with night skiing is priced at 1,000 leva per adult and 700 leva per child. Only Borovets offers a seasonal ski lift for weekdays with night skiing included at a price of 500 leva per adult and 300 leva per child. This unique weekly seasonal card is suitable for people with flexible working hours, students, retirees and others to take advantage of the less busy days of the week at an unbeatable price.
24/7 Customer Service


Do you want to travel hassle free at sensible prices ?
If yes, book your airport transfer right now!
Customer support service operates 24/7!