Transfer Sofia Airport → Borovets
Available online payment and in cash

Economy 4pax
Vw Golf, Toyota Yaris, Opel Astra, Skoda Fabia
---

Comfort 4pax
Vw Passat, Toyota Avensis, Ford Mondeo
---

Minivan 4pax
Opel Zafira, Vw Sharan, Toyota Corolla Verso
---

Premium 3pax
Mercedes S Benz, BMW 7 series, Audi A8
---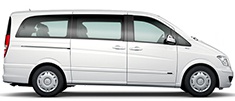 Minibus 7pax
Mercedes Viano, Mercedes Vito, Multivan
---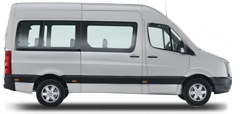 Minibus 13pax
Mercedes Sprinter, Volkswagen Crafter
---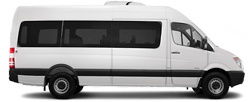 Minibus 16pax
Mercedes Sprinter, Volkswagen Crafter
---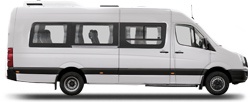 Minibus 19pax
Mercedes Sprinter, Volkswagen Crafter,
---

Coach 48pax
Mercedes Travego, Mercedes Tourismo, Setra,
Transfer route Sofia Airport - Borovets on the map
Sofia Airport
Borovets
Taxi from Sofia Airport to Borovets
Booking a taxi from Sofia Airport to Borovets can take you less than 3 minutes with TransferBulgaria. Getting from Sofia to Borovets by taxi or shuttle is the fastest and probably the only way to get there for less than hour and a half. With many charter flights arriving late at night booking a taxi from Sofia to Borovets in advance is the best way to get there and start your holiday.
Borovets is the oldest ski resort in Bulgaria. And there is no better place for ski learners than Borovets. This cheerful Bulgarian resort costs a fraction of those in the Alps. Perfect for families, Borovets is an inexpensive place preferred from many holidaymakers in Europe. However, it's not a resort for an experienced skier looking for new challenges. Within a few days you could master its 60km of runs. There are four black runs which can easily be classed as red, and the reds are pretty easy to handle.
Transfer time from Sofia Airport to Borovets is around 1 hour. Located only 70km away from Sofia it makes it preferable place for lots of families with small children. By choosing the right transport from Sofia to Borovets you can guarantee a smooth and comfortable journey.
TransferBulgaria offers 10 vehicle classes for different size parties from 1 person to 49. Modern and new vehicles are on offer with Wi-Fi enabled, English speaking drivers and great customer service. Book your airport transfer from Sofia airport to Borovets in three easy steps:
- Choose your appropriate vehicle
- Fill in all the details
- Choose how to pay
24/7 Customer Service
+359 878-858-974
+44 20 8123 1485


Car rent