Saturday, December 22 - Borovets: A celebration for the ski season!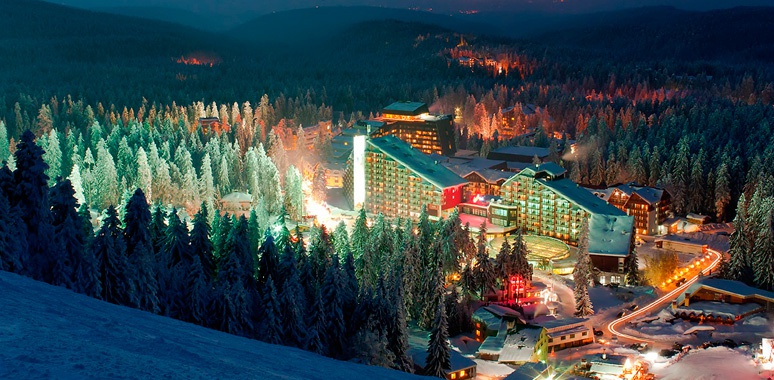 Last Saturday, Borovets opened the Yastrebets ski center for the most impatient white sport enthusiasts. This Saturday - 22 Dec, will open the rest of the ski area, along with the latest acquisition of the resort - the six-seat lifts Martini Baraki Express. On this occasion in Borovets will be held Holiday for the ski season 2018/19.
The program of the Borovets Ski Season Opening Ceremony is as follows:
08:30 - Start of the first seat lift "Martinovi Baraki Express" along with ski legend Peter Popangelov.
09:00 - Opening the celebration with DJ Party.
10:00 - 11:00 / 11:00 - 12:00 Free ski and snowboard lessons with the professionals at the Borosport ski school. It is necessary to register in advance at 0882 19 68 48 or email ski_school@borovets-bg.com. All participants must come with their own equipment.
11:30 - 12:00 - Press conference of Borosport, Union of Hoteliers and Mayor of Samokov Municipality - Mr. Vladimir Georgiev at Rila Hotel.
12:00 - 12:15 - Mass downhill skiing of future champions from ski clubs in Borovets.
12:15 - 12:30 - Official greetings of the Deputy Prime Minister for Economic and Demographic Policy of the Republic of Bulgaria - Mrs. Mariana Nikolova and the Mayor of Samokov Municipality - Mr. Valdimir Georgiev and the official opening of the Martini Baraki Express.
14:00 - 15:00 - A visit to Santa on ski slopes in Borovets.
14:00 - 18:00 - Après-ski party at The Terrace Lounge, the hotel "Rila".
17:45 - Torch show of the ski instructors and festive fireworks.
23:00 - After-party in "After Eleven" night bar, hotel "Rila".
A children's cards will be on the symbolic price of 1 lev. Revenues from children's cards purchased at the Holiday for the opening of the season will be donated to the foundation "Peter Popangelov and friends to Borovets" which aims to support the development of snow sports among children and young people in Samokov and the region.
5% discount for online charging will apply to the opening Holiday. If you upload your card online, the adult price will be 27.55 BGN and for the child 0.95 BGN.
For the winter season the price of the daily lift card will be 58 lv. for adults, 32 lv. for children and 42 lv. for youths up to 23 years and adults 65+. Seasonal card resort is unchanged - 1000 leva for adults and 700 leva for children, including night skiing, and remains unmatched in the country. The unique seasonal weekday card also with night-skiing stays at the price of 500 leva per adult and 300 leva per child.
24/7 Customer Service


Do you want to travel hassle free at sensible prices ?
If yes, book your airport transfer right now!
Customer support service operates 24/7!