Transfer Sofia Airport → Razlog
Available online payment and in cash
Price per vehicle
English speaking drivers

Customer reviews
Transfer is performing from Sofia Airport to any point of Razlog (hotel, arbitrary address, train station, etc.)
Contact us via WhatsApp

Comfort 4pax
Vw Passat, Toyota Avensis, Ford Mondeo
---

Minivan 4pax
Opel Zafira, Vw Sharan, Toyota Corolla Verso
---

Premium 3pax
Mercedes S Benz, BMW 7 series, Audi A8
---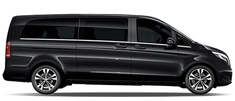 Minibus 7pax VIP
Mercedes V Tourer
---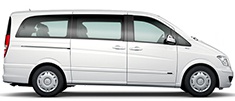 Minibus 7pax
Mercedes Viano, Mercedes Vito, Multivan
---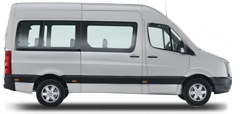 Minibus 13pax
Mercedes Sprinter, Volkswagen Crafter
---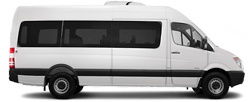 Minibus 16pax
Mercedes Sprinter, Volkswagen Crafter
---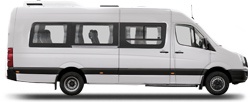 Minibus 19pax
Mercedes Sprinter, Volkswagen Crafter,
---

Coach 49pax
Mercedes Travego, Mercedes Tourismo, Setra,
Transfer route Sofia Airport - Razlog on the map
Sofia Airport Bulgaria
Razlog Bulgaria
Razlog is a ski destination in south-western Bulgaria. Situated in a valley it is a very beautiful location with rich culture and history. There are major festivals held in the town and they offer a great opportunity to witness first-hand the authentic folklore traditions and customs typical for Bulgarians. The nature is wonderful and is part of the Rila Mountain Park attracting many visitors to the region. In recent years investments to the town have been flowing and since there have been developed many tourist attractions and possible holiday activities such as skiing, golf and water park visits. At a distance of 150 km. getting there would be a bit less than 2 hours.
Almost all visitors to the region book their taxi transfer from Sofia Airport to Razlog.
TransferBulgaria offers very reliable services related to airport transfer for more than twelve years.
With our established reputation we have proven ourselves as a reliable partner to tour operators and end clients.
How much is the cost of a transfer from Sofia Airport to Razlog
As for the price of the service, it varies depending on the vehicle category you desire. As for that, we can totally brag about having different class vehicles based on your needs and desires. Prices start at __ euro per one way journey up to VIP offers with business comfort. We can totally provide transport for larger organized groups of visitors as well, ranging from 7 to 16 / 19 up to 50 seat shuttles, minibuses and coaches. The brands of cars we offer include Mercedes, BMW, Toyota, Opel and many others. It is our pride to provide only the best solutions to your needs!
How can I book my taxi transfer from Sofia Airport to Razlog
Keep in mind that one of our greatest assets is that we give our clients the chance to book online in advance so as to have everything arranged in less than 3 minutes. Also, the reservation process is quite easy - it could even be made 24 hours prior to your arrival. Bottom line: no other company offers such service and periods in combination with great quality and affordable prices.
So do not hesitate to contact us for your transfer experience today!
24/7 Customer Service


Do you want to travel hassle free at sensible prices ?
If yes, book your airport transfer right now!
Customer support service operates 24/7!