Wizz Air with 6 new routes and a new airplane in Varna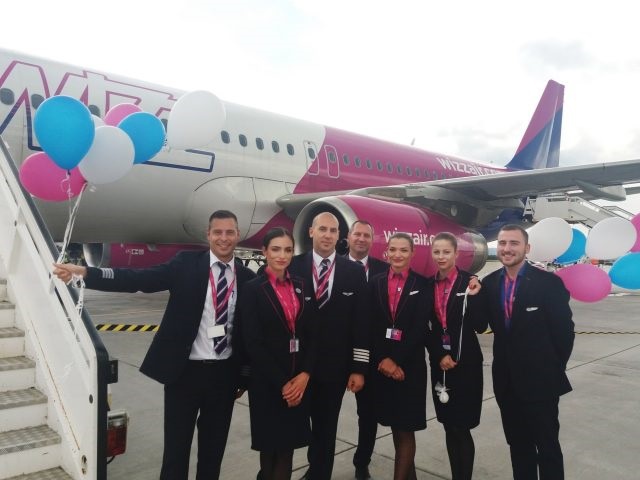 Varna. Today, Wizz Air, the largest low-cost airline in Central and Eastern Europe, welcomed 1 new, highly efficient Airbus A320 in Bulgaria and launched with 6 new exciting routes from Varna. The new destinations from the sea capital are Berlin, Cologne, Copenhagen, Hamburg, Liverpool and Paris, with the first flights from Varna to Copenhagen, Hamburg and Berlin departing today (July 16), Liverpool on July 17 and Paris and Cologne July 18th.
With new destinations, the ever-growing WIZZ network in Bulgaria already includes 48 routes to 18 countries. The new Airbus A320, which joins the Wizz Air fleet in Varna, represents an additional investment by the airline in Bulgaria of over $ 100 million * and the opening of 36 new direct jobs. With the arrival of the new Airbus, the fleet of the company in the country will grow to a total of 9 aircraft: 2 based in Varna and 7 in Sofia, with a crew of over 340 customer-oriented employees.
Wizz Air's newest routes from Varna are the perfect choice both for summer holidays and for cultural tourism. The beautiful port city of Hamburg is the second largest city in Germany. With its numerous water passages and canals, the city is not accidentally known as the "Venice of the North". Cologne is the Gothic jewel of Germany, where visitors can find an infinite variety of cultural sites: from Roman towers to Gothic churches and dozens of museums.
Berlin, the capital of Germany, is undoubtedly the absolute local leader when it comes to breathtaking sights and exciting nightlife. Paris does not need advertising - the romantic atmosphere and rich culture of the French capital are the favorite of travelers from all over the world.
Liverpool is one of the most interesting cities in the UK, known as the city of football fans and the birthplace of the Beatles. With its historic harbors and colorful streets, Copenhagen is also a great choice for Varna passengers, which is already available on the Wizz Air network at superlative prices. Varna's first Wizz Air flight departs in 2007 and since then the airline has established itself as the leading carrier at Varna Airport.
In 2018, more than 400,000 passengers took advantage of WIZZ's bargain rates and traveled to and from Varna, representing a 43% increase from 2017. At the same time, the airline carries a total annual growth of 16% to Bulgaria, carrying over 3 million people in 2018.
Andras Rado, Corporate Communications Manager at Wizz Air, commented: "We are extremely excited to welcome our 9th aircraft in Bulgaria, which is proof of our commitment to the local market. The new aircraft represents an investment of more than $ 100 million from WIZZ in Bulgaria and leads to the opening of 36 new, direct jobs in the airline. Starting this week, we are launching 6 new direct routes to some of Europe's most exciting cities. We are confident that our Bulgarian customers will enjoy our convenient flight schedule, wizzair.com's easy online reservation system and a wide selection of bargains. Our friendly team is eager to meet the Varna passengers on board the Wizz Air fleet, one of the youngest in Europe. "
Transfer Bulgaria Group provides fast and secure transfers from Varna Airport to any resort and city on the Bulgarian Black Sea coast.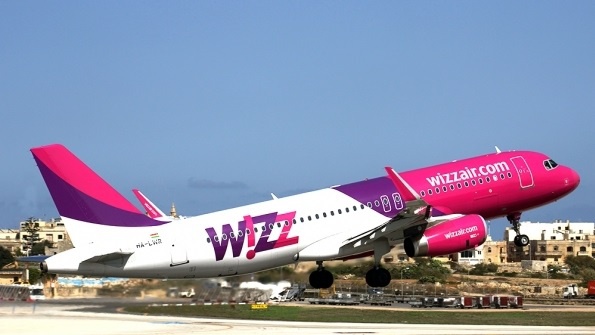 24/7 Customer Service
+359 878-858-974
+44 20 8123 1485


Do you want to travel hassle free at sensible prices ?
If yes, book your airport transfer right now!
+359 878-858-974
+44 20 8123 1485
Customer support service operates 24/7!