BULLET FOR MY VALENTINE with a big show at 7.04 at the Winter Palace of Sport, Sofia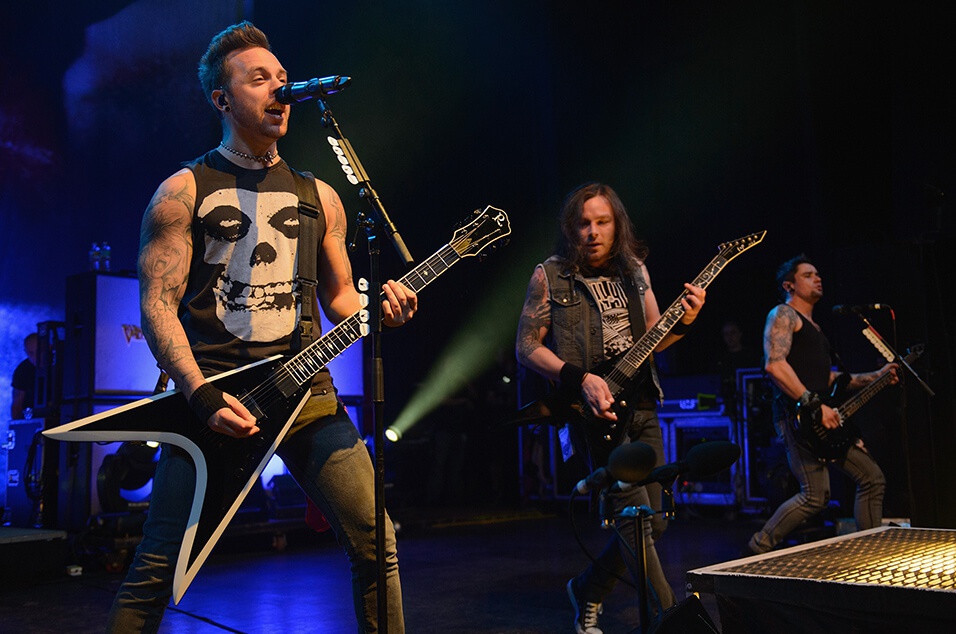 One of the most famous British and world rock bands at the moment, comes for a spectacular show in Bulgaria! On April 7 (Sunday), all fans of the band and rock music will be able to sing with the British fours their hits at the Winter Palace of Sport. Start time: 20:00.
With six albums on his belt, BULLET FOR MY VALENTINE are established as one of the most successful British metal bands.
Formed under the name of Jeff Killed John in 1998, they became very popular for a very short time. Their debut album The Poison, followed by Scream Aim Fire in 2008, shot them to the top of the charts.
The next studio albums Fever, Temper Temper and Venom consolidate their position on the world music scene with millions of sales and won Kerrang`s Best British band prize! Awards three consecutive years. They also earn awards in the category: Best Single, Best Live Band, and Best British Debut.
The band is recognized not only by fans and the media but also by the musicians who inspired them at the very beginning - bands such as Iron Maiden and Metallica personally choose BULLET FOR MY VALENTINE to be part of their tours and share a scene with them.
In the new album Gravity (2018), the band reveals their creative talents as never before, combining electronic elements with the characteristic hard rock sound. On the upcoming tour we will see BULLET FOR MY VALENTINE in the composition: Matt Tuck (vocals, guitar), Michael 'Padge' Paget (bass guitar and guitar), Jamie Mathias (bass) and Jason Bowld (percussion).
Bulgarian fans of BULLET FOR MY VALENTINE will have the pleasure of enjoying their shattering live performances on April 7, 2019 at the Winter Palace of Sport.

Travel from Sofia Airport to Sofia with Transfer Bulgaria Group. Always accurate, secure and fast transfer and taxi services!
24/7 Customer Service


Do you want to travel hassle free at sensible prices ?
If yes, book your airport transfer right now!
Customer support service operates 24/7!