Regulation provides that concessionaires on beaches will have to collect the garbage separately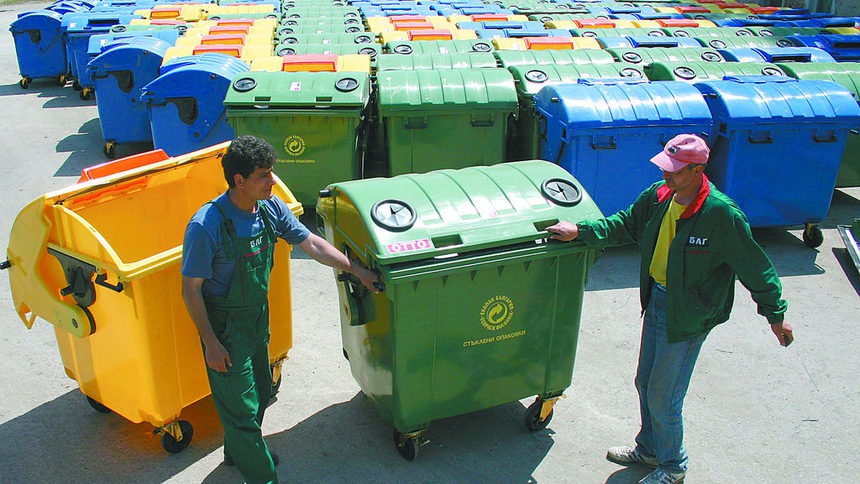 Sofia. Concessionaires and owners of sea beaches will be required to provide containers for separate waste collection as early as this summer. This is known by the amendments to the Ordinance on Packaging and Packaging Waste, launched for public discussion by the Ministry of Environment and Water on Wednesday. The deadline is April 10th.
According to the changes, the owners of the beaches have to place green, yellow and blue vessels together with the general waste. They are for glass, paper and plastic packaging respectively. If the beaches are ownerless, they no requirement for containers for separate collection. In such cases, the governor undertakes the cleaning.
Amendments to the Ordinance on Separate Collection will also affect resorts on the seaside. Their mayors have to organize separate collection of waste in a larger volume than in other settlements. In the new regulation there is no minimum number of containers recorded, but it has to be tailored to the volume of the waste.
There are more colorful containers for separate waste collection by neighborhoods and more people to use them instead of throwing garbage collectively. The aim is to improve separate collection, expanding the system and improving its efficiency, the importers say.
Need for more places with colored containers in neighborhoods, especially in larger cities, and there is a need to introduce a system for separate collection of waste in more settlements. However, according to a Dnevnik study, the changes in the Ordinance will not lead to a significant increase in color buckets. Under the current system in Sofia there should be about 1837 places with containers for various wastes, and with changes these locations with colored buckets will become 1919, ie about 100 more for a total of 24 metropolitan areas.
The purpose of the amendments, which the Minister of Environment and Waters Neno Dimov states in his report to the Council of Ministers, is to improve the system for separate collection of packaging waste in the country as well as to increase its efficiency. Therefore, the requirements to the responsible organizations for the separation and recovery of these wastes are getting higher, the report explains.
The proposed changes are consistent with the recommendations of a UN report evaluating results in Bulgaria's environmental policies and the European Union's "Circular Economy" packages of measures. These recommendations set more ambitious recycling and recovery targets for packaging waste - both by type of material and overall.
You can ride "separately" or together with Transfer Bulgaria Group, but always comfortable and secure. The company provides transportation services of all kinds from all major airports in Bulgaria to your desired city, resort or destination in the country.
24/7 Customer Service


Do you want to travel hassle free at sensible prices ?
If yes, book your airport transfer right now!
Customer support service operates 24/7!