St. Anastasia island opens for tourists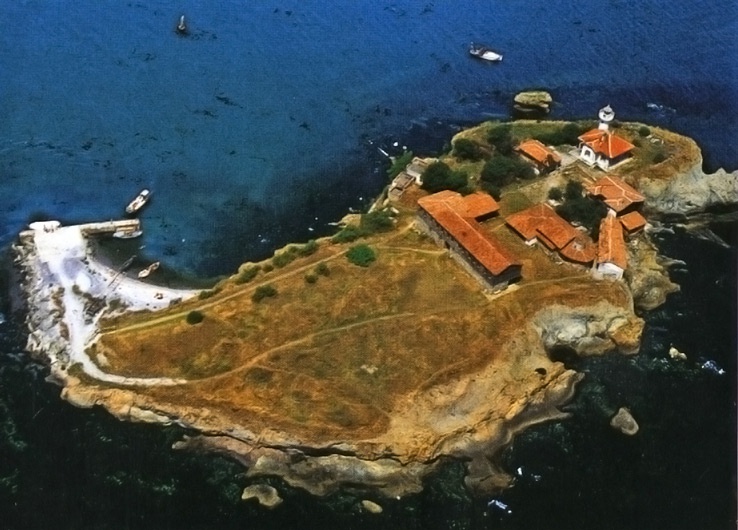 On 16th of April opened the wonderful island St Anastasia situated 5km away from Bourgas - the only inhabited island in the Bulgarian part of Black Sea. The picturesque rocky island with an area of 1 hectare and altitude 12m above the sea level expects everyone who want to make a fascinating journey to the island. The lovely scenery and almost untouched nature attract visitors from all over the country. This island belongs to the Orthodox church of Bulgaria. In the complex you can find the monastery - Saint Anastasia, which has a long history and experienced many upheavals but he was saved and nowadays can be seen at its original shape. In the island of Saint Anastasia there is a small hotel , marina and a cosy restaurant which serves traditional Bulgarian dishes.
The first trip this year to St Anastasia island was made by municipal catamaran 'Anastasia' from Port Bourgas. There will be 4 trips each day , departing from Port Bourgas at 10:00 , 11:30, 13:30 and 15:50. Tourists have minimum of 2 hours on the island or if they want to spend more time can get the next boat back to Bourgas. Return times from the island are at 12:30, 14:00, 16:00 and 17:30. Prices remain the same as last year - standard ticket is 9 leva , children and disabled - free. If you are on holiday in Sunny Beach area you can book your airport transfer from Sunny Beach to Bourgas for only £25 straight to the Port of Bourgas.
24/7 Customer Service


Do you want to travel hassle free at sensible prices ?
If yes, book your airport transfer right now!
Customer support service operates 24/7!