Sofia: New Year's Eve with musicians from Akaga & DJ set by Paragraff_22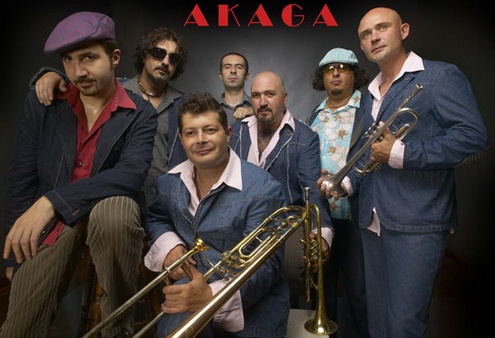 Sofia, 31 December!
If you have not decided yet where to enjoy the New Year's Eve, SOFIA LIVE CLUB invites you to an emblematic show to meet the new 2019 year! You will be able to enjoy live the best Bulgarian instrumental band Akaga, as well as the mixes of DJ set by Paragraff_22.
Who are Akaga? They are considered the founders of the modern Bulgarian sound. They were founded in Sofia in 1992. Akaga is an ancient Bulgarian priestess and her name is proposed by Kalin Velyov. They have released 6 albums. Their music is a unique combination of funk, rock, dance, soul, reggae and even hip-hop.
"Akaga" is the first small band outside the familiar big band bands, which has brass section as the lead in her music. During the first years of its existence, the band made concerts mainly in Bulgaria. In the period 1994-1998, Akaga is an official group of the Bulgarian National Television.
The band became a popular guest at a number of prestigious festivals such as Montreux Jazz, Apolonia, Bansko Jazz, Klaipeda Jazz, Nishwille Jazz and others. In 2002, the band worked in the project of Russian star Avram Rousso, with whom he has performed over 75 concerts in Russia. The culmination of the project was a concert at the Olympic Stadium in November of that year.
During this period, the band performed many concerts with their own program in some of the most prestigious clubs in Moscow, including the Zepelin Club, where the musicians were received very warmly by the Moscow audience.
In 2009, "Akaga" was the basis of a spectacular performance in Bolshoy Theater with some of the most famous Bulgarian artists. Their joint performance with "The Mystery of the Bulgarian Voices" was applauded by the audience.
"Akaga" is also actively involved in television broadcasting - in 2008 as a band of "The Magnificent Six" and "Music Idol 2", and in 2009 in "Dance Star 2". Regardless of its television and studio projects, Akaga continues its active concert activity in Bulgaria and Europe.
Do not miss this magnificent opportunity to meet with Akaga New 2019 at SOFIA LIVE CLUB!
Phone:
0886 66 10 45
24/7 Customer Service


Do you want to travel hassle free at sensible prices ?
If yes, book your airport transfer right now!
Customer support service operates 24/7!