Christmas exposition of minerals, fossils and precious stones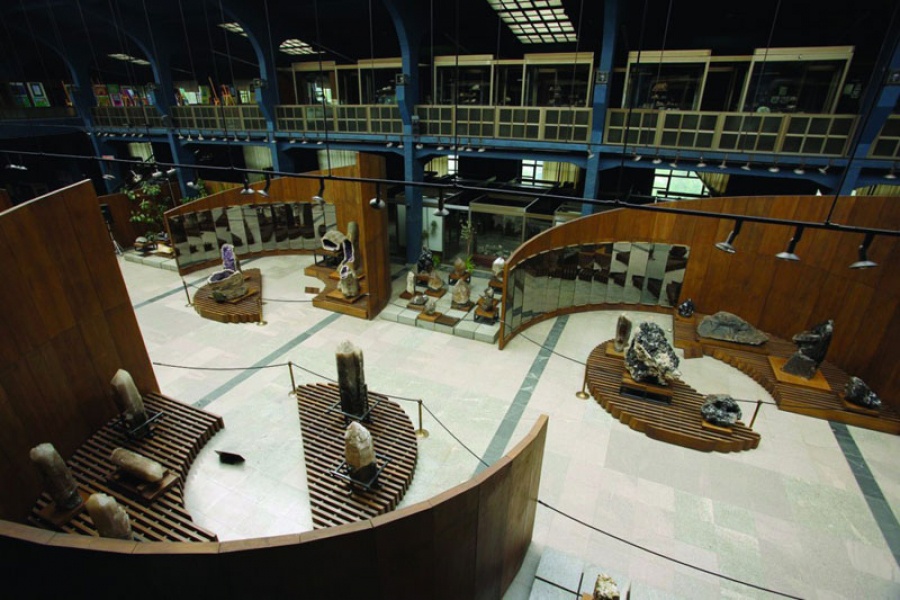 Sofia. From 14 to December 16 at the National Museum "Earth and People" will be held Christmas exhibition of minerals, fossils and gems - within the traditional "Days of minerals."
More than 60 exhibitors from our country, Armenia, Afghanistan and Romania, have participated. These are companies and collectors of minerals, fossils and precious stones, author's articles with minerals, natural paintings, souvenirs. With its collections, two universities will participate: The mining and geological "St. Ivan Rilski "and New Bulgarian.
Visitors can see and buy processed precious and ornamental stones and articles from them. The collectors will be offered a variety of minerals from Bulgarian fields, rare and exotic minerals - models of exceptional class from all over the world, from world famous and recently discovered deposits in South Africa, Zaire, Namibia, Malawi, Madagascar, Tanzania, Morocco, India, Pakistan, Russia, Bolivia, Congo, Brazil, Mexico, Australia, England.
Especially for children will be organized:
- Workshop for making Christmas cards with the help of artists - during the three days of the exhibition from 11.00 to 18.00.
- Workshop for making small jewelry and decorations with beads. This work will be conducted by a workshop with traditions and experience in teaching children in different techniques and designs in the making of jewelery.
Entrance to the museum - with tickets of 1 lev for children and adults.
24/7 Customer Service


Do you want to travel hassle free at sensible prices ?
If yes, book your airport transfer right now!
Customer support service operates 24/7!