Festival of Bulgarian Folklore "Spring dancing" – Varna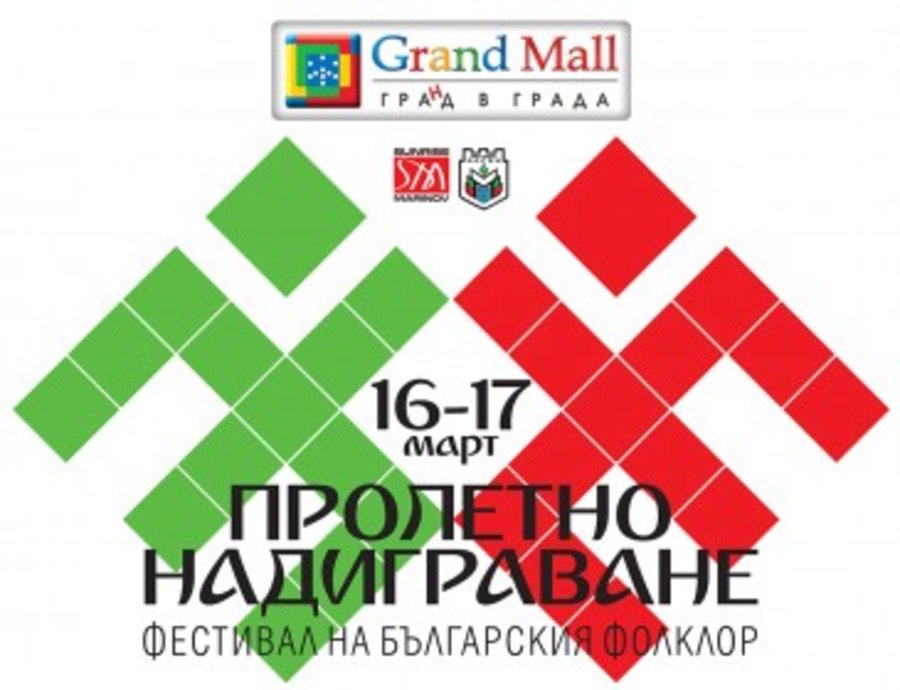 Varna: 1500 dancers will gather on 16 and 17 March in Varna for "Spring dancing" 2019.
Host of the folklore festival is the Grand Mall, the commercial center that traditionally supports dance events in the sea capital.
Todorovden in Varna will be the beginning of a great folklore celebration. In the sea capital will come folk groups from all over the country to join the "Spring dancing" 2019. The third edition of the Bulgarian Folklore Festival will be held on 16 and 17 March in the biggest shopping center in the city - Grand Mall. The festival is organized by Grand Mall with the partnership of Sunrise Music TV and with the support of the Mladost Area - Varna Municipality with the special assistance of the mayor of Mladost Area Hristo Hristov.
"More than 65 dance groups have signed up so far. We expect that in the next few weeks nearly 80 dance groups, schools and clubs will participate in the program, says organizer Marin Marinov from Sunrise Music TV. "The interest is great, we are very pleased with the very large number of subscribers, especially for children under the age of 13 - 28 are only present. More than 1,500 dancers will be on stage. In the third edition of the festival we are confident, because he is already well known among the folklore community in the country and receives high professional assessments from the participants and from the academic circles as well as the love of the Varna audience that fills the Grand Mall and supports his lovers with sincere applause . "
Participants in "Spring dancing" 2019 will arrive across the country. Various folklore areas will be presented with their dance traditions.
The participants will compete for the assessments of the highly professional academic jury with Prof. Dr. Lozanka Peycheva and members Dr. Danislav Kehayov - Chief Art Director of the Pirin Ensemble and Prof. Anton Antonov - Head of the Choreography Department of the Academy of Music and Dramatic Arts in Plovdiv and Balletmaster in Trakia Ensemble. The show will lead Dr. Ventsislav Dimov, the favorite of the audience.
The competition will be in 3 categories: Dance Groups, Schools and Folk People Clubs and Folk Ensembles. In the category of Dance Groups, the participants will be in three age groups - up to 13 years old, from 14 to 18 years old and over 19 years of age. "Spring Break" Varna 2019 will award the winners with statuettes, plaques and cash prizes, a fund amounting to BGN 5700.
The entry for all events of the "Spring dancing" 2019 is free.
Don`t miss this glorious spectacle in the sea capital, the sea pearl of Bulgaria - Varna. Transfer Bulgaria Group will make sure you get quickly and safely from the Varna airport to the Grand Mall.
24/7 Customer Service


Do you want to travel hassle free at sensible prices ?
If yes, book your airport transfer right now!
Customer support service operates 24/7!