Bansko also officially opened the ski season with a grand ceremony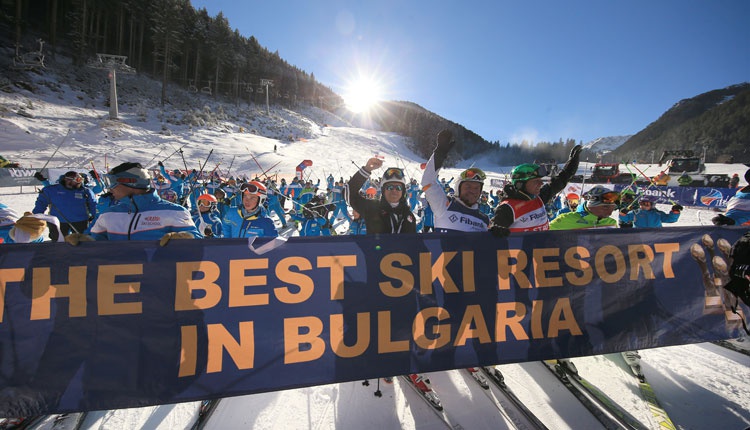 Saturday - December 15
"Bansko is No. 1 and will remain No. 1" Tsvetan Tsvetanov said at the official opening ceremony of Season 2018/2019 in the resort. Guests at the event were Deputy Ministers of Sports Department - Assoc. Prof. Stoyan Andonov and Mr Lyuben Georgiev, Maya Hristoskova, executive director of the concessionaire "Ulen" AD, as well as representatives of hoteliers, excellent year for your successful work.
"We are still waiting for Bansko's chance to continue to develop. And when I say Bansko, I mean all mountain resorts in Bulgaria, should have the right to build their environmental cableways. Bansko is really the leading winter resort in Bulgaria. And here is the place to thank the whole tourist industry for the good job as well as the concessionaire who made it possible for our city to be among the top resorts in Europe, "said the host, Mayor Georgi Ikonomov, minutes before announcing the official opening of the new winter season.
The fun of "Nikola Vaptsarov" Square passed with a mummer show, a torch procession, performances of the authentic amateurs from the town under Todorka peak. There was also a fabulous laser show. The culmination point was a festive firework, after which the rapper known as the Romanian and FolkustiX presented world hits intertwined with Bulgarian folklore. With the help of the mystical Bulgarian bagpipes, drums and kaval, and the rappers of the Romanian, were recreated favorite songs like "Nodigitti" on Blachstreet & Dr. Dre, House of Pain's "Jump around" and many others.
In celebration, the white slopes in Bansko, traditionally held mass downhill skiing stars and children ski school YULEN. The white fun continued with a concert by Gerry Nicole, DJ Party and the game Treasure Hunters. And the loved culinary star Uti Vaptsarov warmed the residents and guests of the town with their meat specialties and red wine.
24/7 Customer Service


Do you want to travel hassle free at sensible prices ?
If yes, book your airport transfer right now!
Customer support service operates 24/7!