Bank Holiday in Bansko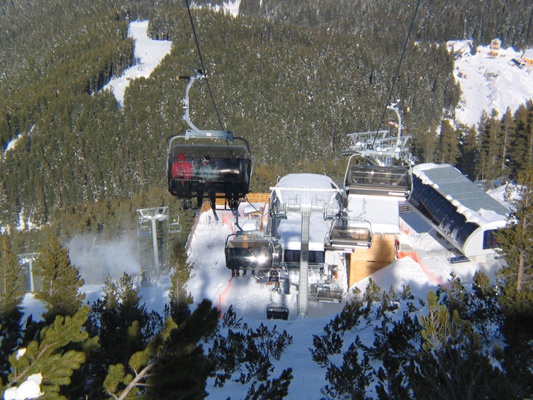 For Easter Bank holiday in Bulgaria which is at the end of April tourists can not only choose the seaside resorts in Bulgaria but also the mountains resorts. Despite the fact that the season in Bansko is actually over, the ski resort awaits the arrival of about 10 000 visitors. During the holidays from April 29th till 8th of May , Bansko Gondola will work to attract more skiers and snowboarders.
Bansko - this is not only a ski resort, but also a beautiful town with a mild climate, many museums, cultural and historical attractions. Visitors will be interested to learn about the rich history of this place, which is known from the IX-th century. You can see remains of ancient fortresses and Thracian Tombs located in the Staroto Gradishte area and Yulen. Also some remains of medieval churches can be found there. Another place worth a visit is the archaeological complex in the area 'St.Nikola' which consists of ruins of a Thracian fortress, Thracian tombs and Orthodox basilica.
Most of the hotels in Bansko for Easter holidays offer a variety of leisure options, such as all inclusive 3 days packages starting from 100leva per person. The most convinient way to get to Bansko is from Sofia Airport with daily flights from UK, Europe and Russia. The distance from Sofia to Bansko is only 170 km. You can book in advance a transfer from Sofia to Bansko and within two or three hours of comfortable and safe trip while watching the beautiful scenary on the way you won't notice when you have reached your place of stay.
24/7 Customer Service


Do you want to travel hassle free at sensible prices ?
If yes, book your airport transfer right now!
Customer support service operates 24/7!