Ministry of Tourism presented the annual awards for tourism 2018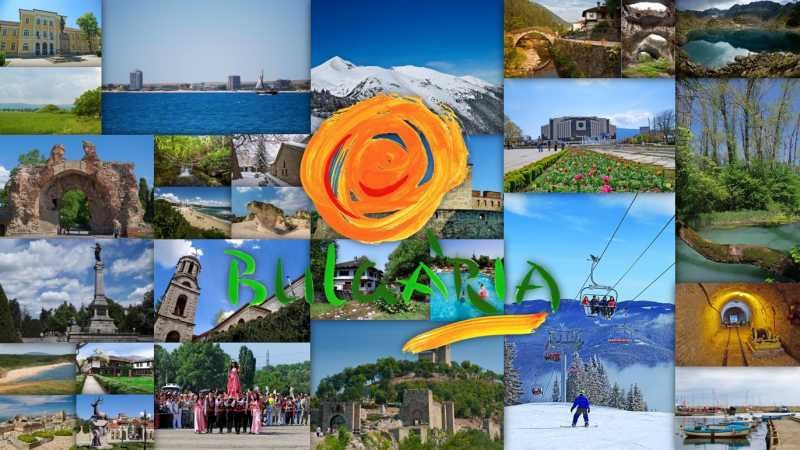 Sofia. Yesterday, December 11, 2018, the Tourism Ministry presented the Annual Tourism awards for Bulgaria. The official ceremony took place at the Concert Hall of Central Military Club. Hosted by Minister of Tourism Nikolina Angelkova.
Angelkova said that the annual awards ceremony shows the high quality of the country's tourism product and that in recent years there has been a 31% increase in international tourists in Bulgaria.
In a video address, the Chairman and Chief Executive Officer of World Council of Travel and Tourism (WTTC) Gloria Guevara said that tourism is a key sector for the economy of Bulgaria and is among the fastest growing industries. "For the past year, the industry's contribution to the gross domestic product of the country is the seventh highest in the European Union."
The President of the Parliament, Tsveta Karayancheva, said: "The wonderful nature we own and the national cultural treasures are our greatest capital, because tourism is health, tourism is a memory, tourism is a spirit." She then awarded the first prize "Selection of the Bulgarians" for the Belogradchik rocks.
In the same category is the "Pleven Epopee" Panorama, while the third is the temple "St. George the Martyr" - Kavarna.
The mayor of Kavarna Municipality, Nina Stavreva, received the award for the temple "St. George" and mentioned that its bell tower was built during the restoration of the burned down during the Kavarna Uprising.
Bansko Municipality won first place at the Annual Tourism Prizes 2018 in the category "Mountain Tourism Municipality".
Municipality of Velingrad won first place in category "Municipality for balneology and spa tourism" at the Annual awards for tourism 2018.
Here are some more of the category winners.
For "TOURIST DESTINATION" the first prize was awarded to "The South Tale of Bulgaria" - Ivaylovgrad. The city is located in the terminal portion of the Eastern Rhodopes, on the middle reaches of the Arda River and its majestic tributaries White and Mad River.
Ethnographic museum Etar - Gabrovo, grabbed the first prize in the prestigious category "SPIRIT OF BULGARIA."
In the category "INNOVATION" the award won the "3D added reality of the Thracian sanctuary Beglik Tash" - Primorsko Municipality.
First in category: "TOURIST ATTRACTION / OBJECT", the Bulgarians ranked "Castle In Love in the Wind" in the village of Ravadinovo - Sozopol. The project impresses with its scale and incredible style. Since the beginning of 2001, when it opened for visitors for the first time, the complex has become a favorite place for recreation, entertainment and creativity of many Bulgarians and tourists from all over the world.
The event was also attended by Deputy Prime Minister Marian Nikolova, cabinet ministers, MPs, mayors of municipalities and the media.
24/7 Customer Service


Do you want to travel hassle free at sensible prices ?
If yes, book your airport transfer right now!
Customer support service operates 24/7!