Balkan Bazaar of Craftsmen, Gourmet and Masquerade Festival "Kukerland" in Yambol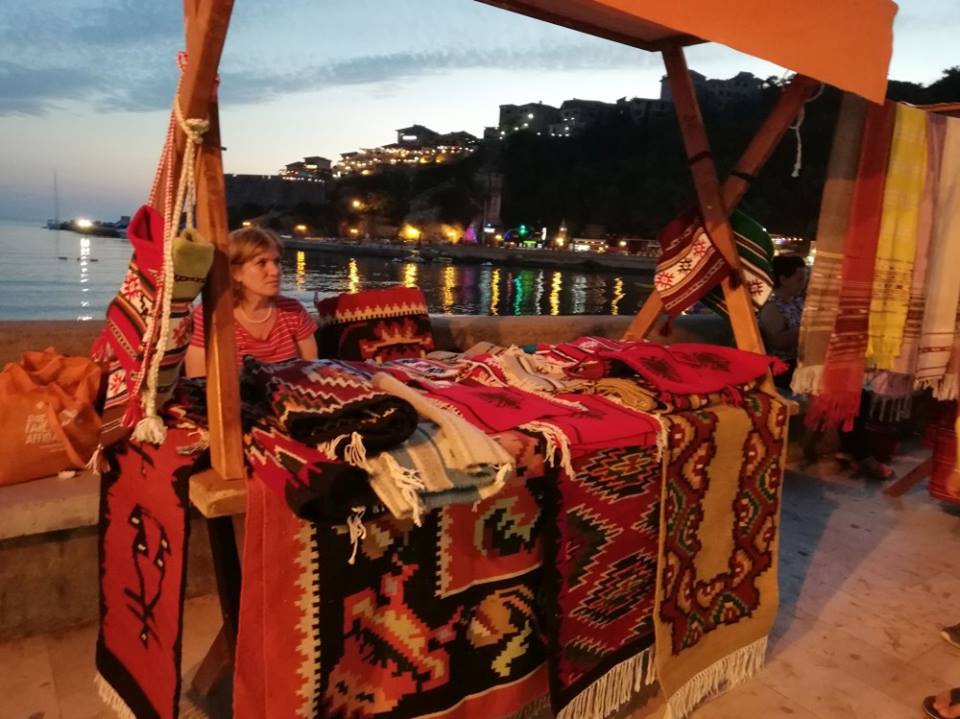 Yambol, from 28 February to 3 March:
Colorful Balkan bazaar area "Gourmet Kukerlandia" and the third scene outdoors form a new hot spot in Yambol festival, which starts on Thursday - February 28. The place is square "Liberation" about the emblematic building of Bezistena.
Craftsmen from Albania, Slovenia, Macedonia, Bosnia and Herzegovina, Montenegro, Serbia and Ukraine are among the new attractions in the 20th edition of the International Masquerade Festival "Kukerland".
The guests present traditional crafts such as pottery, carving, jewelery, wrought iron articles, knitting, as well as part of their manufacturing process. The Balkan flavor is an additional accent to the traditional bazaar of souvenirs, hand-crafted products, grills and wine-making areas that invariably accompany the event.
Free tasting of traditional and experimental dishes will be part of the temptations of Gourmet Kukerland. The provocation comes from the graduates of the Yambol Vocational High School of Food Technology and Tourism. At least 10 variations on "banitsa" are entered in the "menu" of the culinary zone. Besides the widely known tastes, the guests of the festival can taste the traditional Bulgarian banitsa with a filling of minced meat, bulgur, lycus, tahan halva and others. The festive atmosphere around the five-hundred-year old Bezistena building is complemented by the third stage of the festival, featuring folk groups and amateur clubs from Yambol as well as the visiting foreign groups.
The attractions of Osvobojdenie square are united under the common name "Holiday without Borders" and can be seen on the culmination date of the festival on 2 and 3 March (Saturday and Sunday) from 10.00 to 16.00.
Повече новини и подробна информация за събитията от програмата на ХХ Международен маскараден фестивал "Кукерландия" – Ямбол `2019 – четете на Фейсбук страниците на община Ямбол и на фестивала.
Visit Yambol and the festival together with Transfer Bulgaria Group - a fast and safe transfer from Bourgas airport to Yambol.
24/7 Customer Service


Do you want to travel hassle free at sensible prices ?
If yes, book your airport transfer right now!
Customer support service operates 24/7!