Wizz Air: Best low-cost airline for 2019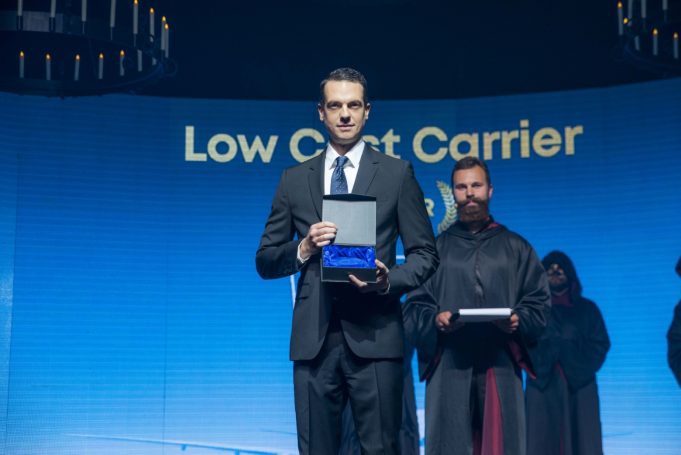 Sofia. Wizz Air, one of the fastest growing airlines in Europe and the leading low cost carrier in Central and Eastern Europe, was named the Best Low Cost Airline in 2019. The award was presented at the Aviation Industry Awards Europe Gala, part of Air Convention Europe 2019. The event took place in Vilnius on September 17th.
The award is one of the most important and prestigious honors in the aviation industry. It is the result of a public consumer vote on the world's top commercial airlines by over 150,000 people. The award for Best Low Cost Carrier of the Year is a recognition of the excellent performance of Wizz Air.
In the last twelve months more than 37 million passengers traveled with Wizz Air, taking advantage of low-cost quality services of the company to 151 destinations in 44 countries, an increase of 16% yoy. Wizz Air works hard to be able to offer high quality services to all its passengers from the time of booking to the end of their journey. The airline is constantly working to develop easy-to-use online solutions to make the journey more enjoyable.
The Wizz Air fleet is one of the youngest in Europe. It currently consists of 119 aircraft, with an average age of 4.7 years. As a result, Wizz Air is the greenest airline in Europe, accounting for only 57.7 grams of CO2 emissions per passenger in August 2019. The airline currently orders a total of 271 Airbus A320neo, Airbus A321neo and Airbus A321XLR aircraft, with delivery expected in the coming years. With the new aircraft, the airline will continue to accelerate its performance in parallel with the further reduction of its environmental footprint by 1/3 for each passenger over the next decade.
Joseph Varadi, CEO of Wizz Air, commented: "We are honored to be recognized as the best low cost air carrier for 2019 by our great customers. This comes just after we were awarded the Best Low Cost Airline in Central and Eastern Europe, the Airline of the Year (2019), and a 7 Star Safety Rating. This award shows once again that we are on the right track and that the hard work and dedication of the remarkable WIZZ team is highly appreciated by our passengers. We continue to pursue the mission of offering the lowest possible fares and continually expanding our network of travel options as we move towards the goal of having a fleet of 300 modern aircraft. Our friendly crew looks forward to welcoming you aboard one of our planes. "
Transfer Bulgaria Group provides transport and taxi services from all airports in Bulgaria. Fast and secure transfer from Sofia Airport to Sofia.
24/7 Customer Service


Do you want to travel hassle free at sensible prices ?
If yes, book your airport transfer right now!
Customer support service operates 24/7!