Wizz Air is in the top 10 of the safest airlines in the world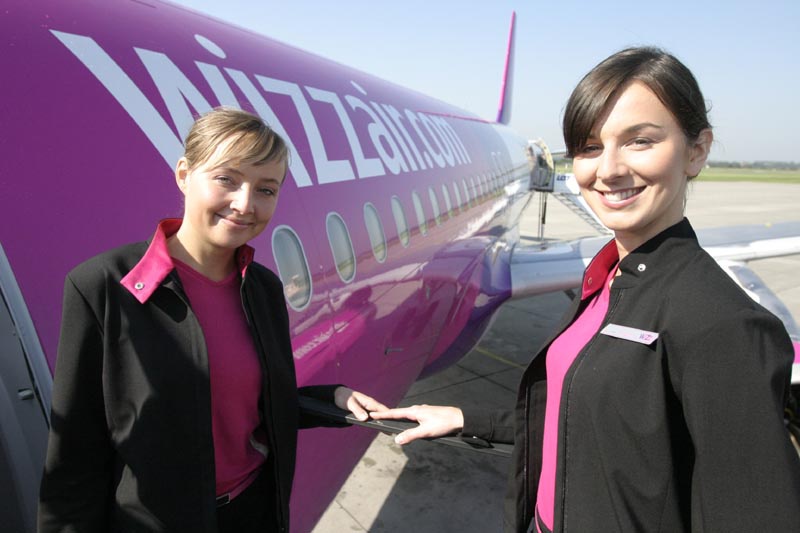 Sofia. Wizz Air, one of the fastest growing airlines in Europe and the leading low-cost carrier in Central and Eastern Europe, is among the ten safest low-cost airlines for 2019 in the world, according to AirlineRatings.com, the only global safety and rating agency on the airlines.
The safety assessment that AirlineRatings.com prepares for each airline is based on a number of important factors such as: audits by aviation regulators and industry bodies, government audits, accident data and serious airline incidents, profitability, major safety initiatives, and age of the fleet. Ranking among the top ten safest low cost airlines in the world is a great achievement, a testament to the successful strategy at Wizz Air, where safety is a top priority.
Wizz Air operates one of the youngest fleets in the world, consisting of 115 Airbus A320, A321ceo and A321neo aircraft, with an average age of 4.7 years. The airline has ordered 274 more of the world's best fuselage aircraft - the Airbus A321neo.
Wizz Air works with leading European support companies to keep its young and modern fleet in perfect condition. Since its first flight in 2004, Wizz Air has devoted considerable time and resources to ensuring that safety policies and procedures, as well as crew training, knowledge and development in this field, are global. The airline has opened a brand new training center, one of the most modern aviation training centers in Europe. It is equipped with two full-flight simulators from the Airbus A320 CAE 7000XR Series, a modern TFC emergency evacuation flight simulator, as well as the latest generation Flame Aviation V9000 Commander real-life firefighter. This is an integrated center where all the necessary training for pilots and cabin crew is provided.
In Bulgaria, Wizz Air has been operating flights since September 2005. Today, the airline is the market leader in Bulgaria, having already carried over 15 million passengers from all three airports in Sofia, Varna and Burgas. Wizz Air has 9 airplanes based in the country and a local crew of more than 340 customer-oriented employees at 2 operational bases in Sofia and Varna. The Bulgarian network of WIZZ consists of 48 routes to 18 countries and the airline also offers low cost flights from Bourgas in the summer.
Diederick Penn, Wizz Air's executive vice president and chief operating officer, said: "Safety at Wizz Air is a top priority for us, and we are proud to be among the top ten safest airlines in the world. This assessment is a confirmation that we have taken the right path, placing safety among our most important values, and that the 7-star safety rating given to Wizz Air last year was fully deserved. Beyond safety, we are committed to providing a unique customer experience across our vast network of over 650 routes to 147 destinations in 44 countries."
Transfer Bulgaria Group offers fast and comfortable transfers from Bourgas, Varna and Sofia airports.
24/7 Customer Service


Do you want to travel hassle free at sensible prices ?
If yes, book your airport transfer right now!
Customer support service operates 24/7!