Top 5 destinations from Varna Airport: From the seaside town love to fly to the capital cities!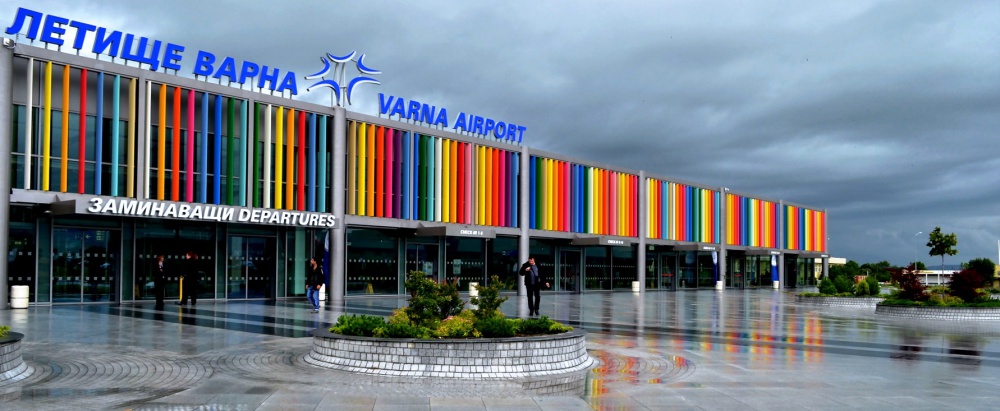 Varna. Sofia is the most preferred destination from Varna Airport in 2018, according to the annual statistics of the airport.
286 027 passengers are flying to our capital from the seaside city.
1. Sofia.
Moscow occupies the second position, with passengers standing at 187,489 next to the Russian capital. The main reason for travel was the vacation in Bulgaria and the purchase of homes in the region.
2. Moscow.
Honorable third is London with 123,381 people.
3. London.
The prestigious 4th and 5th places complement two more capitals Tel Aviv (Israel) with 110,090 passengers and Vienna (Austria) with 103,863 passengers.
Interesting is the fact that the first five destinations are only metropolitan cities. The airline operated flights to 118 destinations from 39 countries through 68 airlines. Germany with 26%, Bulgaria with 13% and Russia with 10% are in TOP 3 on the most passengers market at Varna airport in the year.
In season 2019/2020 year will increase the number of winter destinations from the airport, as year-round destinations will become 16 - 3-4 years ago were only 6. You are now flies to: Sofia, Vienna, Istanbul, Moscow, Tel Aviv, London, Dortmund, Memmingen, Eindhoven, Berlin, Cologne, Hamburg, Copenhagen, Liverpool and Paris, with the last 11 flights to WizzAir + to the Austrian capital and the rest of Bulgaria Air, Austrian Airlines, Turkish Airlines, S7 and Israir.
And in all TOP rankings for transfers of passengers and cargo from Varna airport to the coastal resorts in Bulgaria is Transfer Bulgaria Group! Try them NOW!
24/7 Customer Service


Do you want to travel hassle free at sensible prices ?
If yes, book your airport transfer right now!
Customer support service operates 24/7!