Varna, 9-12 May: Palace Auto Varna 2019 opened doors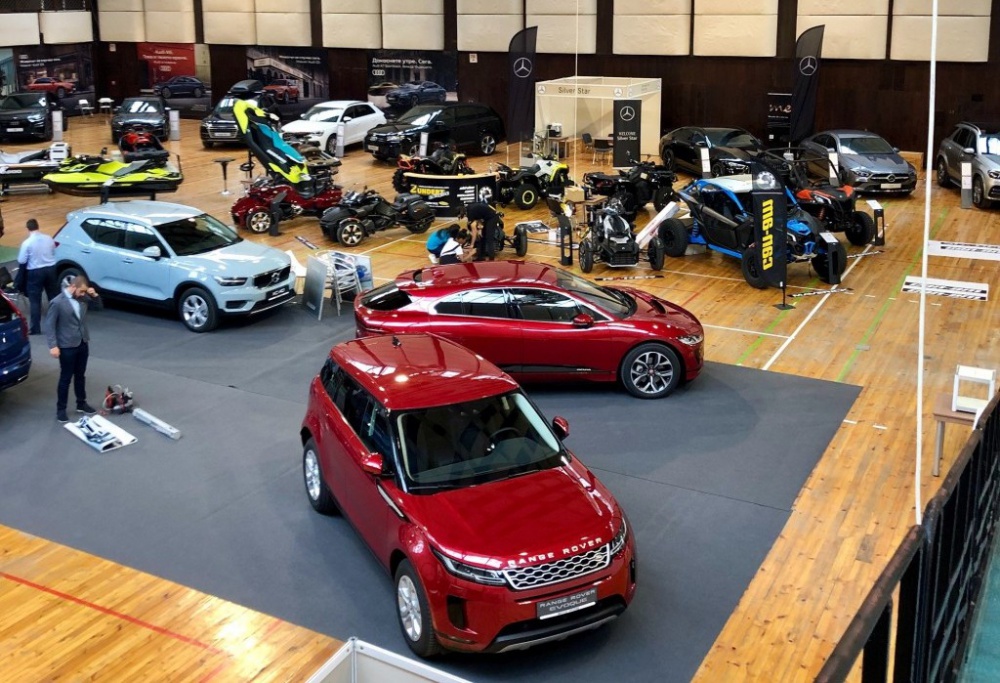 The Palace Auto Varna 2019 was opened in the Palace of Culture and Sports(PCS). On an area of more than 1,000 square meters are involved importers of Audi, Hyndai, Mercedes, Mitsubishi, Jeep, Volvo, Jaguar, Ford, Toyota, Lexus, Nissan, Skoda, Peugeot, Zundert Extreme and others. More than 40 test vehicles will be located in a specially designated area in front of the PCS for test drive from the willing.
Official guests of the event were the Mayor of Varna Ivan Portnih, the District Governor Stoyan Pasev, Pavlin Kossev - Chairman of the Varna Association of Hotel and Restaurantmen, the Mayors of the Regions and host Minko Hristov - Executive Director of the Palace of Culture and Sports.
Mayor Ivan Portnih congratulated the participants and the organizers for the revival of one of the important exhibitions in Varna. "I believe that visitors will be able to get acquainted with new trends and technologies in the industry. We all know that the car is part of a huge business - manufacturers, insurers, traders, but it is also a daily necessity. And in this connection, I want to call for reasonable and responsible behavior on the road, "said the mayor.
He reminded that another important automobile event will be held in Varna - the 50th anniversary edition of the International Rally Bulgaria. A ceremonial start will be given on Friday, at 20.30, at "St. St. Cyril and Methodius "in front of the Cathedral. And the races will be on Saturdays and Sundays, the city stage will be on Vasil Levski Blvd.
Transfer Bulgaria Group will provide you with a fast and secure transfer from Varna Airport to the Palace of Culture and Sports in Varna.
24/7 Customer Service


Do you want to travel hassle free at sensible prices ?
If yes, book your airport transfer right now!
Customer support service operates 24/7!