From July 17 start direct flights from Varna to Liverpool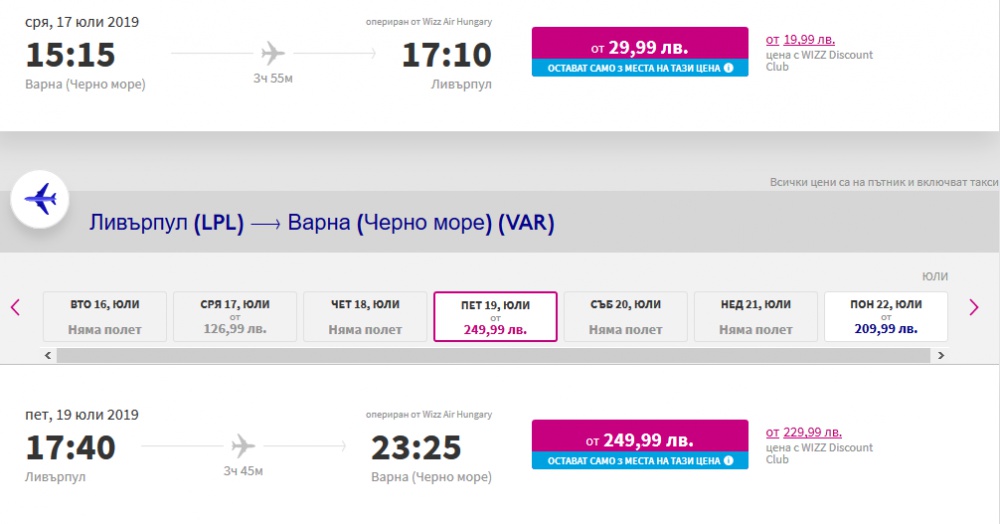 Varna. Less than a week remains until the start of the new airline from Varna Airport to Liverpool. The Wizz Air airline runs a year-round flight between our capital city and the British city. Passengers will land at John Lennon Airport.
The flights start on July 17th. Takeoff will be at 15.15 hours and landing at 17.10 British time, or flight time will be 3.55 hours. The ticket price currently between Varna and Liverpool is 29.99 leva and the return is 249.99 lv. The flights will be Monday, Wednesday and Friday.
Liverpool is a coastal city, a cultural and sports destination. The city is included in the UNESCO World Heritage List and was the European Capital of Culture in 2008. From the breathtaking shoreline to the football clubs and the Beatles, the city impresses with its unique character.
Travel quickly and comfortably with transfers from Varna Airport to any resort and city on the Bulgarian Black Sea coast.
24/7 Customer Service


Do you want to travel hassle free at sensible prices ?
If yes, book your airport transfer right now!
Customer support service operates 24/7!