Unique historical park opens near Varna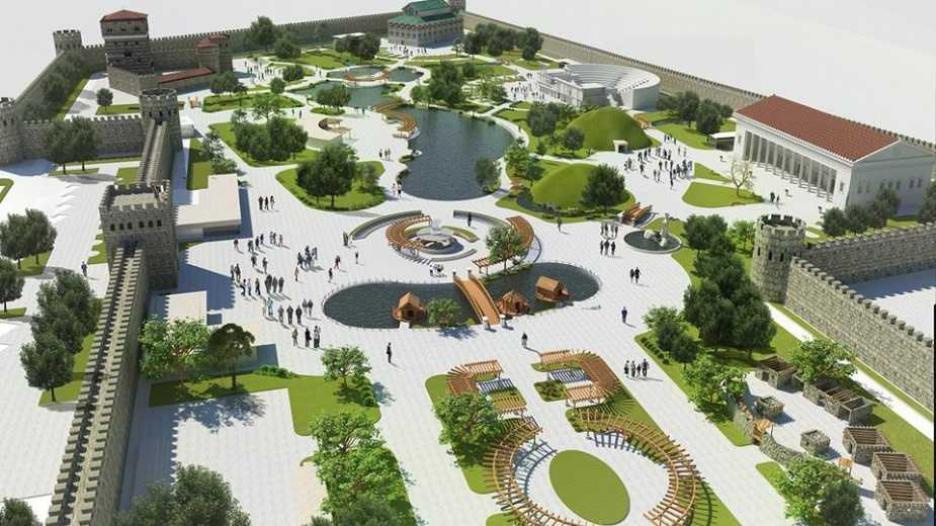 The largest and first of its kind cultural-historical and entertainment-educational park of this type in the world will open doors in Bulgaria this spring. Conceived as a large complex, situated in its completed form on over 500 decares area 33 km from Varna.
Historical Park will offer Bulgarian and foreign visitors an interactive trip up to 10,000 years back in time during the five epochs of human civilization. On the spot will be developed its development, which took place in our lands from the Chalcolithic and Neolithic times, through the glorious history of the Thracians and Rome, until the heyday of the First and Second Bulgarian Kingdom.
Through various interactive and sensory educational formats park will offer visitors contact with ancient and antique cultures, becoming absolute revolution in cultural tourism and filling the growing demand for historical sites worldwide. Thematic craft courses, historical performances and films, training in ancient martial arts, horse riding, theoretical seminars, exhibitions and exact restorations of objects, objects and way of life from the past will be presented in the five historical epochs available to visitors.
Traditional places for relaxation and eating with authentic authentic recipes from antique times prepared with natural Bulgarian products are also provided. For a further experience, a children's area, a cinema salon and a souvenir shop with authentic Bulgarian repairs will be created by art artists from the past and many others.
Executive Director of Historical Park AD and initiator of the project is Ivelin Mihailov.
The work of Historical Park has begun more than eight years ago, and from the moment of planning up to now, more than 4000 people have been involved, including some of the best Bulgarian archaeologists - consultants, writers, musicians, sculptors, artisans, restorers and historians perform precisely the project in its overall realistic appearance. The materials used are entirely authentic for the ages - stone, wood, marble and ceramics.
Transfer Bulgaria Group provides all kinds of transfers from Varna Airport to Sunny Beach, Golden Sands resort or any place on the Bulgarian Black Sea coast.
24/7 Customer Service


Do you want to travel hassle free at sensible prices ?
If yes, book your airport transfer right now!
Customer support service operates 24/7!