21.01 - Varna celebrates Chinese New Year with a concert "Sounds from the Land of Gansu"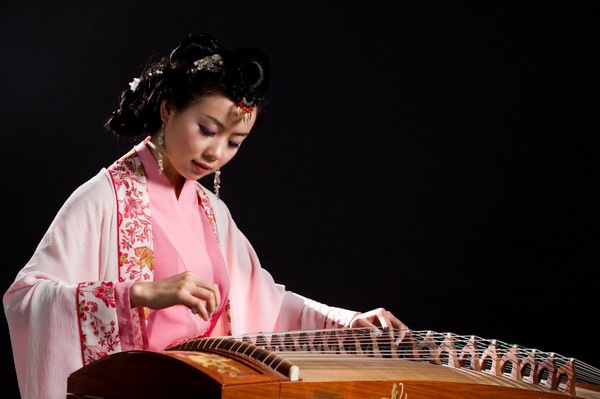 21 January 2019 - Hall 1 of the Festival and Congress Center - 19 h.
EMPHASIS OF CHINESE HP IN BULGARIA AND FESTIVAL AND CONGRESS CENTER present: Concert with traditional musical instruments "Sounds from the Land of Gansu".
Duration: 85 minutes
Troupe: Orchestra of traditional musical instruments in theater for music and dance of Gansu Province.
List of musical works to be performed:
1. "Celebration", composer: Zhao Lipin.
2. "Sweet Rose", composer: Gu Dzunron.
3.Solo performance of Swan, "Love to loess plateaus" composer: Joe Donchao.
Part One: The Love Rhythm of the Flying Heavens.
4. "The history of sickle Lake", composer Han Lankuey.
5. "Flying Skies", composer Zhao Lipin.
Middle part: The diverse Gansu.
6. "The Beauty of Flowers" and "The New Song of the Shepherds".
7. Chamber performance "Alamouchan".
Last part: Spring of the silk road.
8. "Distant Feelings," composer Zhao Lipin.
9. Solo Performance of the "Grapes Plumme", composer Zhou Wei.
10. "The Silk Road", composer: Jiang Yin.
The concert is about the Chinese New Year, known as the Spring Fest. The event, titled "Sounds from the Land of Gansu", is organized by the Embassy of the People's Republic of China in Bulgaria and the Festival and Congress Center in the Sea Capital.
The band was founded in 1961 and is engaged in research, creativity and putting performances in music and dance. Scenarios on which the composition is based are on topics such as Silk Road and Dunhuang Area.
The theater has its own dance troupe, orchestra, performing traditional music, vocal ensemble, women's ensemble "Mountain Lon" ensemble with percussion instruments. The work of the Gansu Theater includes a team of stage designers, a professional dance school, a children's training center, as well as a production center for digital stage and sound, an exhibition hall, a studio for artistic photography. Currently more than 260 people work in the theater.
The theater was awarded a number of prestigious national awards as locally they are over 40. The artistic staff participate in international cultural exchange with China tours in more than 30 countries and regions.
Transfer Bulgaria Group can provide quick and safe transfer from Varna airport to Varna and the Festival and Congress Center.
24/7 Customer Service


Do you want to travel hassle free at sensible prices ?
If yes, book your airport transfer right now!
Customer support service operates 24/7!