Tutankhamun arrived in Burgas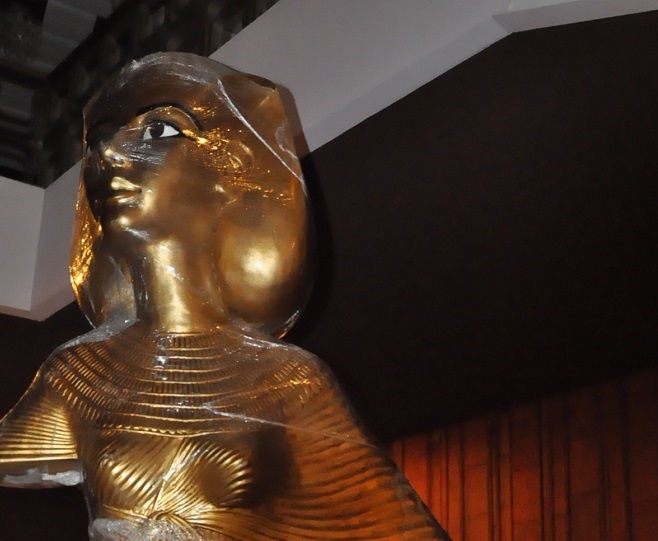 Burgas. The exposition "Tutankhamun - An Unfinished Love Story" is already in Burgas. Several hours continued harboring the artifacts from the port to the State Opera building, where it would open doors for visitors in early July. This week, a team of Egyptian history specialists will arrive in Burgas, which will take care of arranging the exhibits. The exhibition presents the tomb of Tutankhamun's "King Tutankhamun" in the original look, which was discovered in 1922 by the English archaeologist Howard Carter in the Valley of the Kings.
"Tutankhamun - An Unfinished Love Story" contains about 100 artifacts that recreate with the utmost precision the only unspoiled royal burial of Ancient Egypt. She first visited Bulgaria at the invitation and with the assistance of Burgas Municipality.
The exhibits are grouped in several thematic chapes - the "Anteroom" or "The Room of Power and Authority", the Golden Throne - also called the "Masterpiece Room", "Burial Chamber", "Treasury" and "Gilded Altar."
Passing through each space allows the viewer to feel the mystical world of the ancient Egyptians who have a special attitude towards death and the afterlife.
"Tutankhamun - An Unfinished Love Story" is identified by experts as a bridge to ancient times that never stop provoking scientists from all over the world to seek answers to many mysteries.
There is no mystery in Transfer Bulgaria Group - you get what you see: a quick and convenient transfer from Burgas airport to any resort and city on the Bulgarian Black Sea coast!
24/7 Customer Service


Do you want to travel hassle free at sensible prices ?
If yes, book your airport transfer right now!
Customer support service operates 24/7!