TOP 5 of the most romantic wedding venues on the Northern Black Sea coast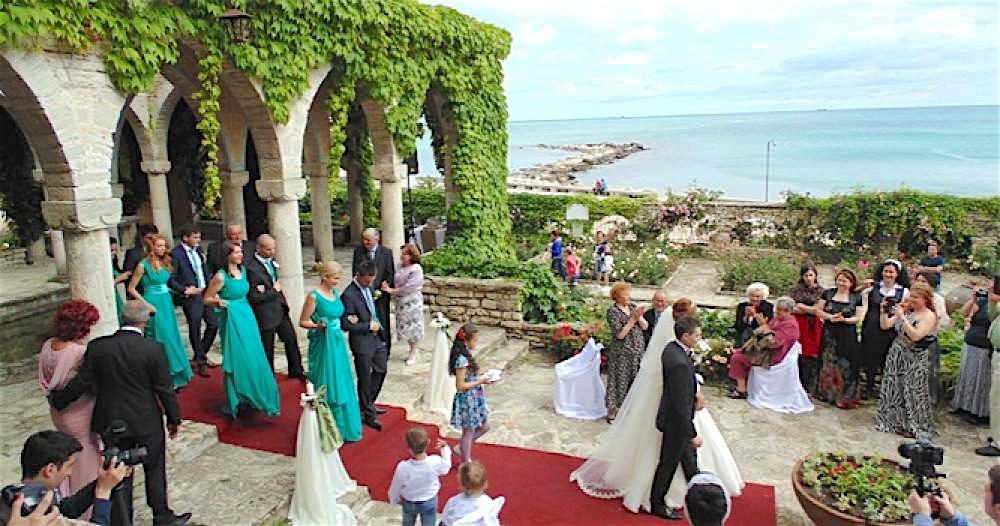 In Bulgaria there are fairy places where you can experience your happiest moments and make your wedding in the most romantic view.
1. The Palace, Balchik.
The unique setting of the Architectural and Park Complex of the Palace Center in Balchik is a favorite place for wedding celebrations not only for Bulgarians, but also for foreigners from all over the world. In the "Palace" you can make both official marriage and church marriage. The ceremonies are held in Nimfeum and in the Stella Maris Chapel.
Ceremonies are organized all year round. Weddings are available both in the open and in the indoor part of the complex. The magnificent garden is on the very beach, and there are plenty of fine restaurants around to host your special day.
2. Evksinograd, Varna
The wedding in the palace already looks like a dream. And marrying a beautiful castle just outside the city sounds like a fairy tale. It's hard to find such a place. The aristocratic spirit of this place, the magnificent architecture and the unique vegetation make the wedding celebrations a real magic.
3. Topola Skies Resort and Aquapark, Kavarna
Romance, waves and unparalleled views! If you are looking for a wedding restaurant by the sea, Topola Skies Resort and Aquapark is the perfect place. Here you can experience an unforgettable emotion among the amazing combination of silence, virgin nature and clean sea air in the Topola Skies Resort and Aqua Park, a favorite place for many Bulgarians and foreigners.
4. Terma Village, Kranevo
The holiday complex in Kranevo "Therma Village" is one of the most suitable places to choose for your wedding ceremony, party or honeymoon. This is one of the most romantic places on the Black Sea coast. The "Terma Village" already have a wealth of experience to make your wedding dream come true.
5. Thracian Cliffs, Kavarna
Celebrate your love at the Thracian Cliffs Golf & Beach Resort. This is one of the most stylish five-star wedding venues in the region where superb beach settings and attentive service combine to create an experience that will last forever.
Thracian Cliffs Golf & Beach Resort includes three unique locations for your perfect wedding. Argata and Bendida Beach, the panoramic Geti Restaurant, and a fantastic piano bar, an exotic Moroccan spa. Luxury accommodation for you and your guests, a varied show program and event coordinators to help you organize every aspect of your wedding dream.
Transfer Bulgaria Group will ensure the transportation of you and your guests to each of the listed destinations. Secure and fast transfer from Varna airport to Balchik, Kavarna, Kranevo and others.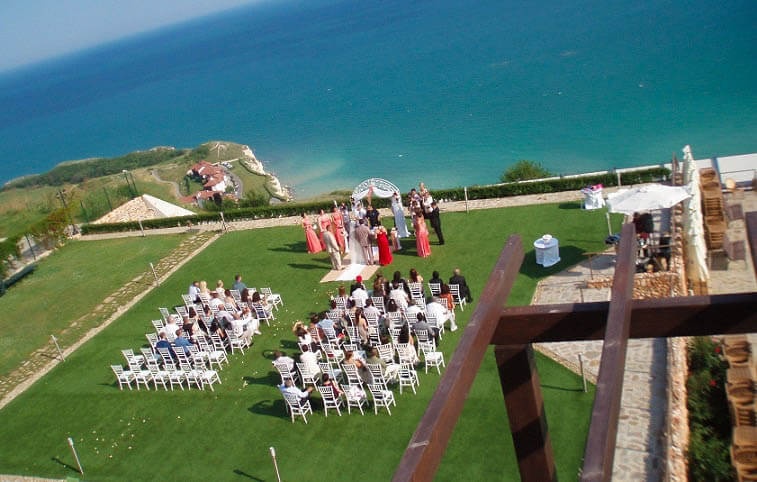 24/7 Customer Service


Do you want to travel hassle free at sensible prices ?
If yes, book your airport transfer right now!
Customer support service operates 24/7!