The British "Chameleon" Owen agreed to extradition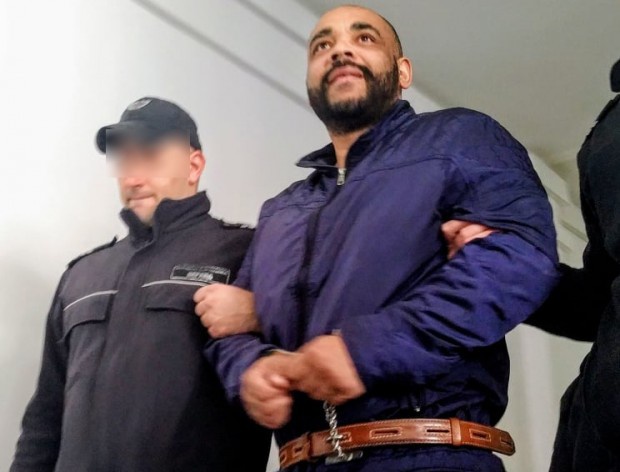 The Regional Court in Bourgas had a session on the execution of a European Arrest Warrant against Owen W., a UK citizen and Northern Ireland. The British citizen were declared for internationally wanted by British authorities issued an European arrest warrant for armed robberies of auto workshop on the territory of Leeds.
Owen W. be apprehended as a conspiracy to plot a robbery from a commercial site between 4 September 2015 and 27 September 2015. An armed robbery was carried out at a commercial service where high-value car parts were taken away to 140,000 pounds. The owner of the workshop was hurt by a machete and a revolver was also used. Four other participants in the act have been charged and are facing a lawsuit at the Royal Court in Leeds in August this year. According to the British authorities, there is evidence that Owen W. planned the robbery and provided the vehicle used to travel to the crime scene.
Owen became known as "Chameleon" because he allegedly changed 53 identities while committing his crimes.
At the hearing today, Owen W. gave a voluntary consent to be handed over to the United Kingdom judicial authorities. The requested person did not abandon the principle of the particularity that a person transferred to another State can be sued, but only for the offense for which he was surrendered.
Bourgas District Court gave a three-day term under which, under the Extradition Act and the European Arrest Warrant, Owen W. has the right to withdraw its consent to be surrendered to the British authorities. The next court session is scheduled for March 25th.
With Transfer Bulgaria Group there is nothing hidden and illegal. You get a secure and quality transfer from Bourgas airport to Sunny Beach or any destination on the map of Bulgaria!
24/7 Customer Service


Do you want to travel hassle free at sensible prices ?
If yes, book your airport transfer right now!
Customer support service operates 24/7!