Check in the hotel in Sunny Beach where hotelier ran a karate jump woman tourist from Israel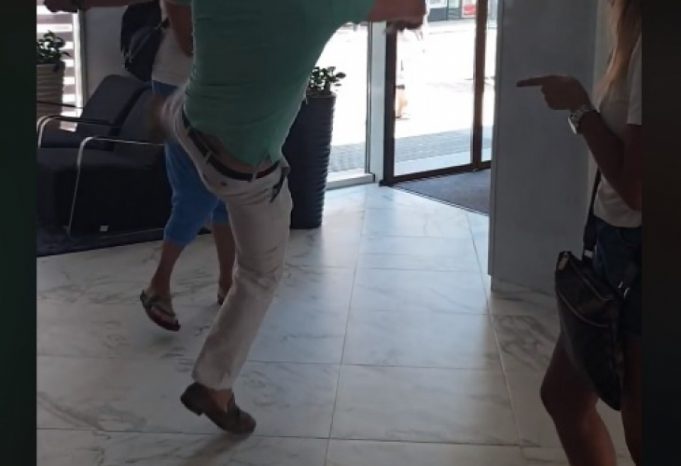 Nessebar. Mobile groups of the Ministry of Tourism conducted a check at a hotel with a registered address in Nessebar. The emergency inspection was ordered by Minister of Tourism Nikolina Angelkova after the information about a hotel conflict with Israeli tourists appeared in the public space. Together with the experts of the Ministry of Tourism at the hotel "Best Western PLUS Premium Inn" are representatives of the Commission for Consumer Protection.
On the spot, experts have found that conflict and high-tone talk began because of the desire of four tourists - two women and two children to be accommodated immediately after arriving at 11am and refusing the hotel to do so before 4pm. was also a representative of the tour operator and the guests were already accommodated in another hotel.
The representatives of the state have checked in detail the documents for booking the tourists and have firmly insisted that the professionalism requires a respectful attitude towards the tourists - Bulgarian or foreign, regardless of the situation. As regards hotel classification documents, no violations were found during the inspection. We strongly condemn all kinds of rough treatment with tourists, as such cases affect the image of Bulgaria. No circumstances can justify this, Minister Angelkova comments.
We note that the interest in tourism in our country by the State of Israel is stable and in recent years has been steadily growing over the years. The data show that in the period January-May 2019, foreign travel trips from Israel were 71 764. For the last year, their number increased by 17.3% from 2017 to 244 146. In 2017 the citizens of Israel visited Bulgaria were 208,594, an increase of 13.7%.
Bulgarian or foreign tourists can report any suspicions of misconduct under the Tourism Act. Signals are sent to e-mail: nerednosti@tourism.government.bg and by phone - 02/90 46 895.
Transfer Bulgaria Group daily transfers and taxi services from Bourgas airport to Sunny Beach.
24/7 Customer Service


Do you want to travel hassle free at sensible prices ?
If yes, book your airport transfer right now!
Customer support service operates 24/7!