June 1: official start of the summer season on the Bulgarian Black Sea coast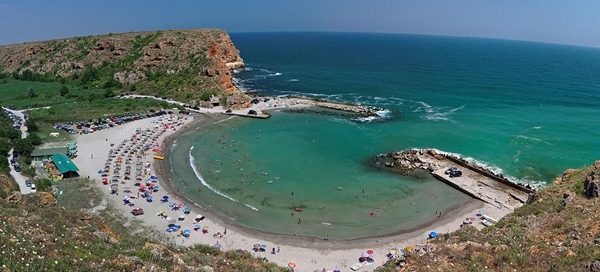 For the start of the season: Concessionaires and tenants of beaches should provide rescuers and medical staff.
On June 1 officially begins the summer tourist season on the Bulgarian Black Sea coast. The owners of the beaches should be prepared sand. Concessionaires and tenants have to provide water rescuers and medical staff for the next four months - by September 30th. Full seclusion of the beach, to have every rescuer's post, is during the months of July and August.
On most beaches in April and May was patrolling couples lifeguards who ensure the safety of the first tourists. Lifeguards of the posts are already hired and this morning the umbrellas and sun loungers will be ready to welcome tourists and ensure a relaxing holiday.
Sunny Beach. The first Blue Flag in Bulgaria and beyond the European Union's borders was awarded in 1995 at Sunny Beach Beach, with a solemn ceremony being raised on the beach in front of Hotel Europe on July 4 at 11am, 59min, 25sec.
After its separation into three concession areas for the Blue Flag Program, only the Sunny Beach South and Sunny Beach North Beach were certified, and only there the Blue flag could have flown for their excellent and environmentally friendly management.
Thanks to the efforts of the new concessionaire on Sunny Beach, the Central Company "RVK 1" Ltd. was deservedly awarded the prestigious Blue Flag World Award following the implementation of the Program's criteria concerning the quality of marine water, environmental information and environmental education, safety, comforts. So the company proved that the beach it manages has a place among the world's finest beaches awarded in 2019.
Visit Sunny Beach with Transfer Bulgaria Group. Fast and comfortable transfer from Bourgas airport to Sunny Beach.
24/7 Customer Service


Do you want to travel hassle free at sensible prices ?
If yes, book your airport transfer right now!
Customer support service operates 24/7!