Concessionaire: The summer season started off well, but the black media campaign crushed it
The summer season started very well. We had all the prerequisites to achieve better results than last year. But then a massive black campaign began in the Bulgarian media - spitting against native tourism and praising Greece and Turkey. And immediately there was a collapse, observes a concessionaire on one of the beaches near Chernomorets.
IT was something scary! The media wrote that the beaches were occupied by mafia structures, that the prices for umbrellas and sunbeds were ungodly and in Greece they were given no money. The Internet was flooded with photos of deserted Bulgarian beaches. All kinds of "experts" have expressed how bad it is for us. And how in Greece tourists carry it on their hands and it is much cheaper than in Bulgaria.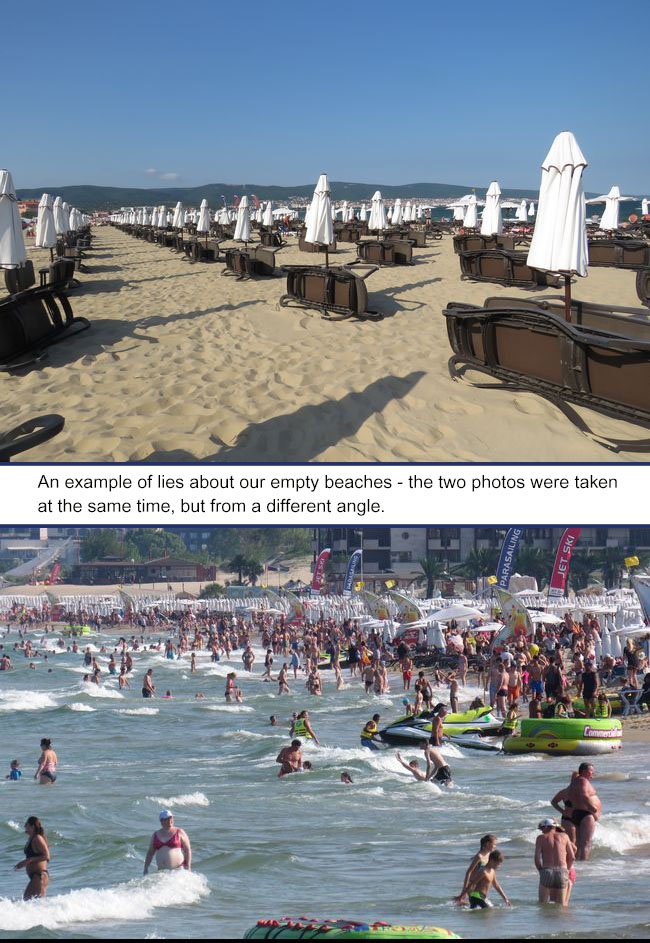 I have also been to Greece and wonder where my compatriots find such conditions there as they describe. We drank beer at 16 leva and coffee at 8 leva - yes, nice, aromatic, but if I put such prices on my beach, they would crucify me. For a normal lunch in a typical tavern, the price for two is a minimum of 40-50 euros.
The beaches are clean but ours are no worse. We spend BGN 300,000 per season for concession fees, maintenance, rescuers, medical care. My partners and I have toured some of the best beaches abroad to get the best and bring it to Bulgaria.
And most importantly - how many media in Greece and Turkey spit their own tourism and praise ours? I'm not talking about a massive denigration campaign like the one that took place in our country. I am talking about whether there is even a single publication in that direction. I'm sure it won't. So let's not be angry that we are poor and our neighbors rich! Now the country is shaken by a spy scandal - some people have worked against Bulgaria's interests and will be sued. And this blackmailing campaign – isn't also an attack on Bulgaria?
This season my contract has expired and I am hesitant whether to apply again. I remember that anecdote that Bulgarian cauldron in hell did not need guards. Because anyone who tried to climb, others pulled him back down, the concessionaire ends.
24/7 Customer Service


Do you want to travel hassle free at sensible prices ?
If yes, book your airport transfer right now!
Customer support service operates 24/7!