Sozopol: Certified diving course SDI Open Water Scuba Diver, 20 hours of theory and practice of Diving Center Due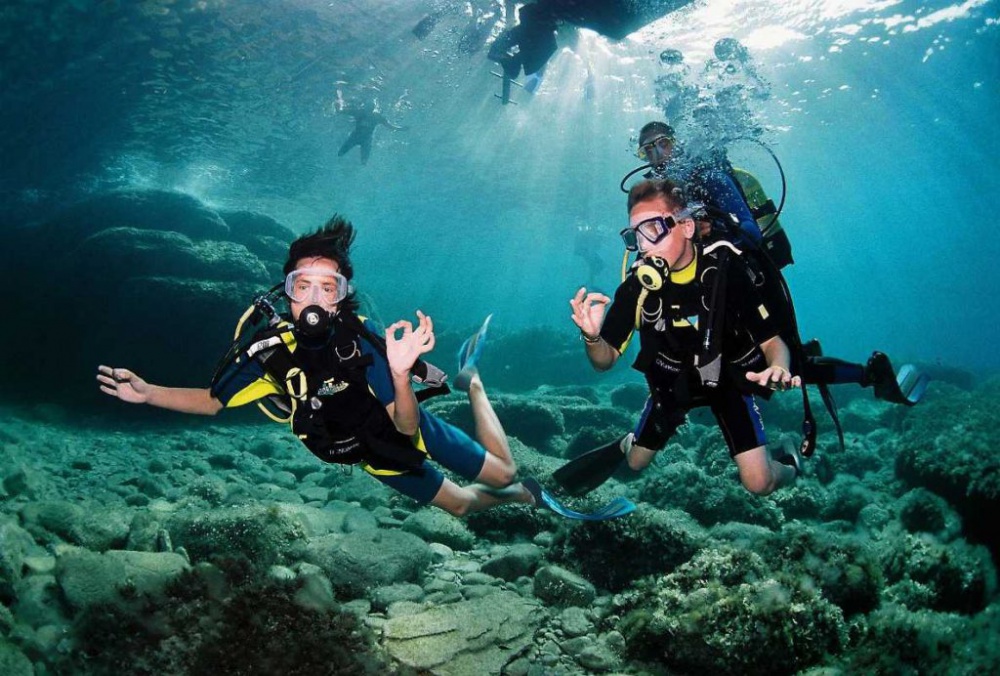 Are you looking for а real adventures on the beautiful Bulgarian Black Sea coast? What are you waiting for - diving boldly into the waters of one of the most beautiful Bulgarian coastal resort towns - Sozopol.
If you really love nature and the sea, you will hardly find a stronger thrill than that. Give yourself an SDI Open Water Scuba Diver with 20 hours of theory and practice. The course takes place in the area of Sozopol and the offer includes:
- the textbook required for the course and all theoretical hours;
- Extreme water (shore and boat) exercises
- at least four open water dives to stay under water at least 15 minutes for each dive. In general for all dives, underwater weather must be at least 80 minutes of training depth between 6 and 18m;
- multimedia equipment for teaching theory;
- all necessary equipments for the course;
- qualified instructors for conducting classes;
- transport from our dive center to spots to conduct exercises in the open waters.
Terms of the offer:
• Validity of the voucher: 1 June to 10 September 2019
• With pre-booked at least seven days before the desired date of starting with a voucher number and secret code in the contact form on the website at: http://www.due.bg/kontakti.html. For information: 0897 848 030.
• The remainder of the amount is paid to the dive center at the start of the course.
• One voucher is for one person, from 12 to 70 years old.
• The course takes place in the region of Sozopol and lasts from 4 to 7 days depending on the employment of the students.
Transfer Bulgaria Group will provide you with transportation from Burgas Airport to Sozopol. The same applies for all types of transfers from Varna airport to Sozopol, and any airport in Bulgaria to any destination in the country, including in the neighboring countries. Security, honest attitude, luxury and speed!
24/7 Customer Service


Do you want to travel hassle free at sensible prices ?
If yes, book your airport transfer right now!
Customer support service operates 24/7!