Hoteliers launched their September Black Sea offerings back in August: "There are hardly such good prices anywhere else - on the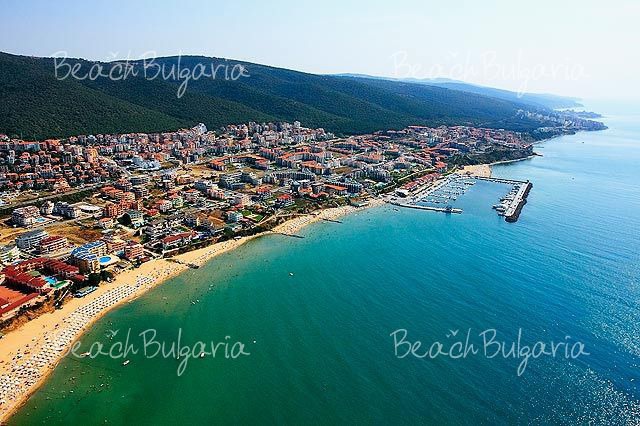 To attract holidaymakers, hotels on the Black Sea coast are working with prices, which are usually released at the end of August, after the 25th. Or in mid-September, when the kids go to school and when more package deals end. This was said by the Executive Director of the National Tourism Board, Dr. Polina Karastoyanova, for the "Monitor"daily.
Prices for hotels on the Black Sea coast are below the European average. Currently, hoteliers in Bulgaria are proposing offers that aim to end the season without much loss. "There are hardly such good prices elsewhere - on the Riviera or in Italy," Karastoyanova said. According to the head of the tourist organization, there are currently many requests for vacations and reservations that are being completed.
TO EASY VISA REGIME
not just the workers from third countries who help us with the lack of manpower, but also the tourists from Russia and Turkey who fill our resorts. "It is extremely important that the policy towards these two countries is attractive and with special proposals," the board's executive director said.
The peak this season was on August 3, when 88% of the Black Sea hotels were full, commented Rumen Draganov from bTV Tourism Analysis and Evaluation Institute. The employment rate for the whole month is 68%. However, there is a 3% decline compared to last year, which he said was due to reduced flights. The lower category hotels, however, operate at between 25-30% discounts, while the higher category ones continue to offer the same prices.
OVER 23,000 GERMANS LESS TO VACATION IN OUR SOUTH RESORTS IN JULY
23 113 Germans less rested on our Black Sea coast this July, according to data from the Regional Tourism Chamber in Burgas. Over the same period last year, their number was almost double or 42,553.
According to the chamber's analysis, there is a decline in all markets. The Germans are followed by the Russians, who are 11,053 less. The Swedes and the Dutch are 35.45% and 14% respectively. There is also a high tide in the French population (87%), but because they are much smaller in numbers on the Black Sea coast, their lack is not felt that much. By contrast, there are 24% more Bulgarian tourists by sea, which experts explain with a better climate in Bulgaria compared to Greece. There is also an increase in Ukrainians (22%), Israelis (2.48%) and Irish (13%). There were 7,075 more tourists from the UK.
"In July, the decline amounted to 12.79%, which means 55 427 tourists less. In my opinion, it will remain almost the same to 11.5%, unless a miracle occurs in September. However, we are optimistic, but we do not expect a drastic change, "comments the chairman of the Regional Tourism Chamber Ivan Ivanov.
Visit the Bulgarian Black Sea Coast in August or September with the Transfer and Taxi services of Transfer Bulgaria Group. Fast and secure transfers from Bourgas Airport to any resort and city on the Bulgarian Black Sea coast or inland.
24/7 Customer Service
+359 878-858-974
+44 20 8123 1485


Do you want to travel hassle free at sensible prices ?
If yes, book your airport transfer right now!
+359 878-858-974
+44 20 8123 1485
Customer support service operates 24/7!