Unique: ROCK THE OPERA - in the National Palace of Culture, Sofia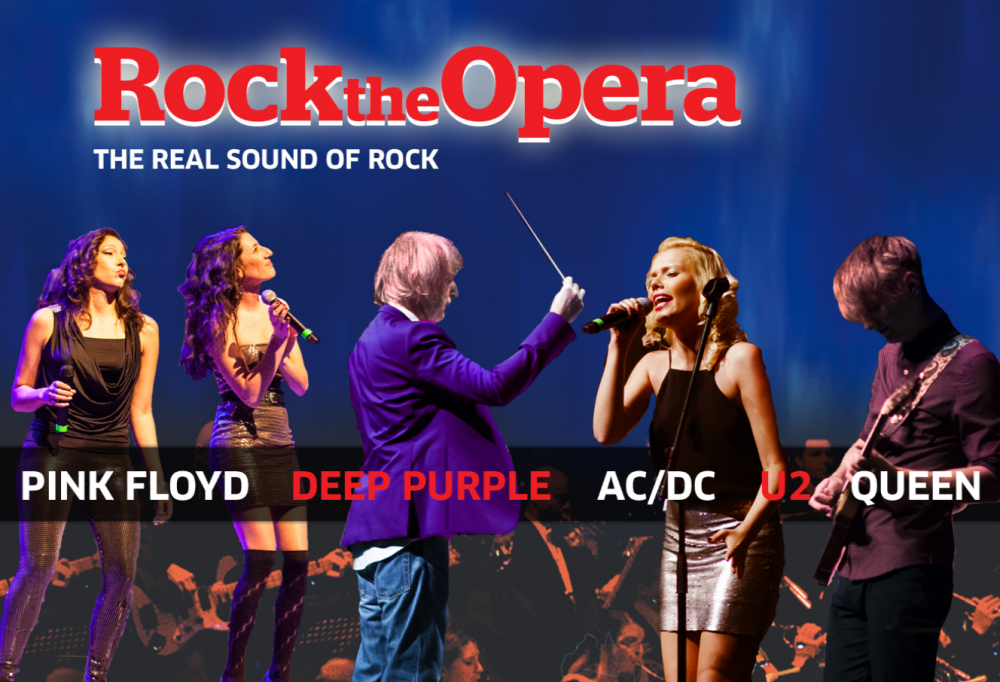 The biggest hits of Pink Floyd, Led Zeppelin, Queen, AC / DC, Deep Purple, U2, The Rolling Stones.
Protagonists:
The Symphonic Rock Orchestra together with the Prague Philharmonic Orchestra
Conductor - Freedman Reele
Ku-Ku Rock Band:
Tsvetan Nedyalkov - solo guitars
Georgi Milchev - Goggie bass guitar
Venelin Venkov - Drums
Vocalists:
Atanas Penev (BTR)
Nevena Tsoneva
Boris Soltariyski
Yavor Zahariev (Gravity Co.)
Krassimira Ivanova
Marketa Politzkova
In 2001, Reele decided to realize his idea of a spectacle that linked both genres and began working on creating unique arrangements for symphony orchestra and rock band. This is how Rock the Opera is born.
More than 50 very successful concerts have taken place all over Europe in iconic places such as the Vienna Opera, the Concertgebouw in Amsterdam and the Ancient Amphitheater in Athens where Rock the Opera is considered a big event in the crossover genre. On the stage with Reele many times were Deep Purple and Alana Miles.
On 19.12.2018 the show will be a guest in Sofia in front of Bulgarian connoisseurs of classical music and rock fans.
The Symphonic Rock Orchestra aims to bring a wider audience to classical music, performing some of the most famous rock hits in a classical arrangement in a uniquely interesting way. 45 musicians from famous Bulgarian orchestras, in cooperation with the Prague Philharmonic Orchestra and conductor Freidemann Reele, will take you to an incredibly interesting world of music that perfectly complements the melodicity of the classics with the temperament of rock.
Together they will perform classic rock hits such as "You Shook Me All Night Long" on AC / DC and "Smoke on the Water" by Deep Purple, Led Zeppelin's "Stairway to heaven" and Queen's "Who Wants to Live Forever" as you have never heard before.
Give yourself a special evening, and we'll make it a great one!
... and keep it rolling!
Expect more special guests to honor the event with their performances.
24/7 Customer Service


Do you want to travel hassle free at sensible prices ?
If yes, book your airport transfer right now!
Customer support service operates 24/7!