Concert by Richard Clayderman at the National Palace of Culture, Sofia (28.11.2018)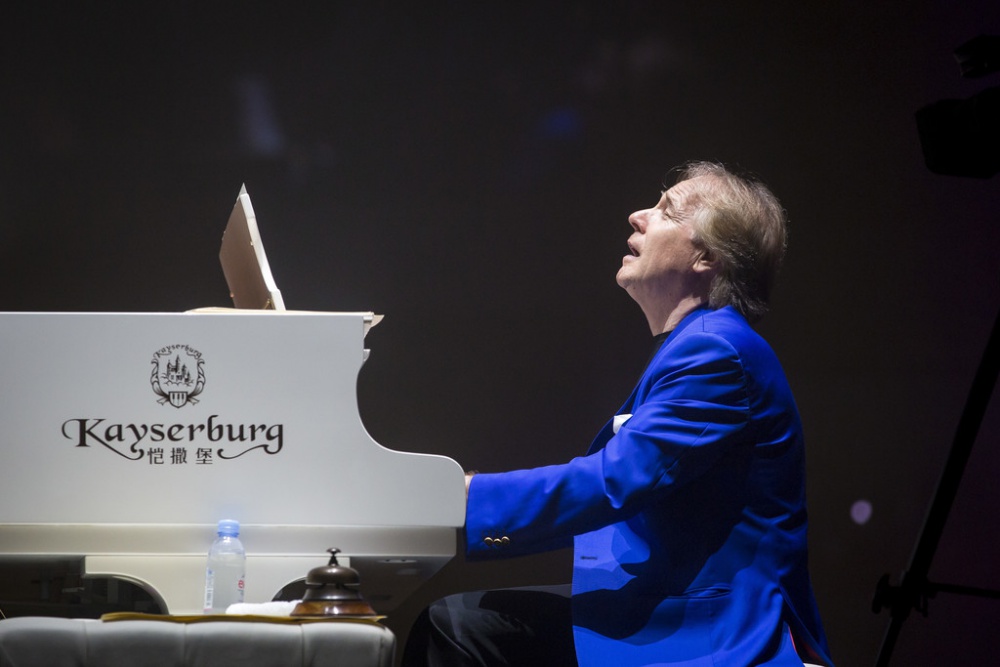 The popular French pianist Richard Clayderan will mark 40 years since the beginning of his stage career with concerts in Sofia and Varna at the end of this year. On November 29, 2018, the magicians of the keys will play for its fans from the capital in a Hall № 1 of the National Palace of Culture. On December 1 he will enchant the Varna audience in the Palace of Culture and Sports.
The concert in Sofia is organized by the Cantus Firmus music agency and will present the greatest hits of the pianist who have earned him the fame of a world star. His partners on stage will be the talented musicians from the Classic FM Radio Orchestra, with whom he likes to work for his visits in Bulgaria.
Tickets for the Sofia event are priced from 30 to 80 leva and are on sale today at TicketsBG.com and at the Cantus Firm's ticket-office in Bulgaria hall.
Richard Clayderman's amazing concert career begins with the recording of the famous Ballad for Adelin, whose world success is a key moment in the artist's life. It is followed by numerous albums in which he adapts a number of the great masterpieces of the classical musical heritage, creating a new genre in music.
Richard Clayderman often says for himself that he is not a classical pianist who plays for an elite audience. He is a popular musician whose art is designed for people all over the world. "Most of the things I play are very romantic. I love the beautiful melodies, "reveals the virtuoso. During his last visit to Bulgaria, he was excited by the beautiful Bulgarian song "Hubava si Moya Goro", which he consistently entered in his repertoire. "Through the piano I try to convey my emotion," the star adds.
This year, Richard Clayderman performed a large number of concerts in China, four in Romania, Brazil, Belgium, Japan and Russia.
24/7 Customer Service


Do you want to travel hassle free at sensible prices ?
If yes, book your airport transfer right now!
Customer support service operates 24/7!