The Rhodope Mountains in the autumn: Pamporovo and Top 5 destinations for eco tourism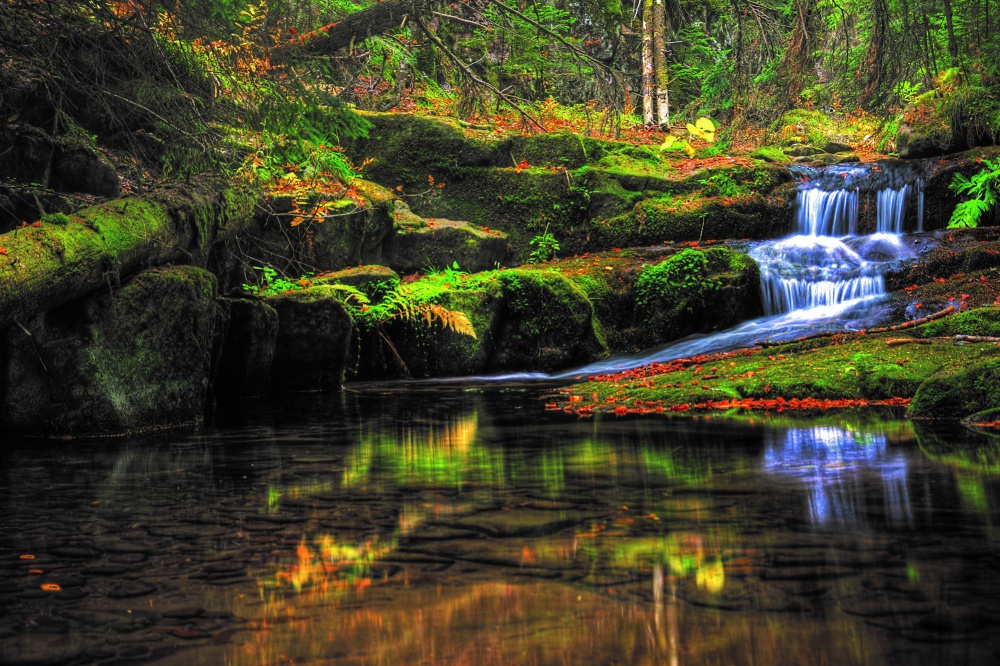 Many colors, tranquility and unforgettable moments await you in the Rhodope and Pamporovo - one of the most intensely developing mountain resorts in Bulgaria. You will find that the Rhodope is a very beautiful mountain in the autumn.
Natural tourism is a wonderful option for the Rhodopes and the region around Pamporovo. The mountain is hospitable and in the most beautiful season, coloring the leaves in an explosion of colorful autumn dressing. So do not miss to enjoy it by choosing one of our top 5 eco tourism offers.
1. Visit the Waterfall Canyon. Make a wonderful 4-5 hour walk through the natural phenomenon and enjoy the unique beauty that will be revealed to you. An organized guided excursion is held every Friday from 9 am from the Pamporovo Tourist Center.
2. Get to the bottom of the earth, visiting the caves in the area. Visit the Yagodinska Cave - the third in length and one of the most beautiful in Bulgaria. Take a closer look at the highest underground waterfall in our country, located in the Devil's Throat cave. Boat down in Golubovitsa Cave. It`s accessible by boat and special equipment only during one season of the year - autumn.
3. See the Wonderful Bridges. A unique rock phenomenon, located near Pamporovo and certainly worth your attention. Wonderful bridges are one of the places that can make you feel all the greatness of nature. After the walk you can enjoy a cup of aromatic Mursalski tea or warm up with a delicious soup in the chalet, which is next to the Rock Bridges or make a short stop in the picturesque town of Chepelare.
4. Try horse riding in the region of Smolyan lakes! The autumn is extremely beautiful and dyed in a variety of colors. What better way to enjoy a scenic ride among some of the most beautiful places in the area?
5. Drive a bicycle in Pamporovo and the region. Load a dose of adrenaline by going down some of the most diverse and interesting mountain biking trails in Bulgaria. Specially equipped buses will help you cycling in the fall. And the paths at this time of the year are in more than perfect shape!
Rhodope is uniquely beautiful mountain. If you have decided to visit Bulgaria, do not miss it. And to reach the fastest and safest way to Pamporovo or another Bulgarian resort, use the services of Transfer Bulgaria! We will welcome you to any airport or station and we will transport you and your family to every corner of our beautiful homeland, in complete comfort.
24/7 Customer Service


Do you want to travel hassle free at sensible prices ?
If yes, book your airport transfer right now!
Customer support service operates 24/7!