Primorsko in the race for sea resort number 1 in Bulgaria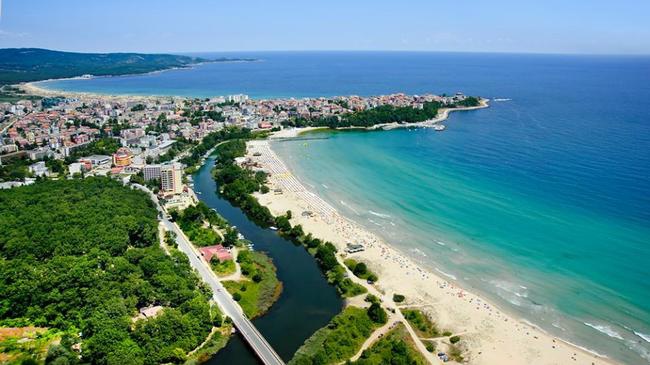 Primorsko is in the hot race for the best tourist destination in Bulgaria. Awards are presented by the Ministry of Tourism. The municipality fights in 3 categories and is the only one on the South Black Sea coast, which is nominated for the prestigious award "Municipality of 2018 for sea tourism"
Primorsko compete in categories- "Tourist event" - audio - visual spectacle Begliktash in sound and lights "," Innovation "-3D augmented reality of Thracian sanctuary Begliktash and a"Top destination for sea tourism".
Among the nominated municipalities are Kavarna, Balchik, Varna. If you also want to vote, you could do it here:
https://tourismawards.bg/cat/turistichesko-subitie/
https://tourismawards.bg/cat/inovacii/
https://tourismawards.bg/cat/morska-destinacia/
The online vote will select the winners in each category, with the voting time being December 5th. Everyone can vote once per participant within a category, but a candidate in each category can be supported.
Experts will be careful not to allow manipulation and unauthorized voice generation. Such attempts will negatively affect the ranking of the candidate concerned.
The aim of the competition is to encourage the development of Bulgarian tourism through the promotion of tourist sites and destinations. The winners will be announced at an official ceremony on December 11 in Sofia.
24/7 Customer Service


Do you want to travel hassle free at sensible prices ?
If yes, book your airport transfer right now!
Customer support service operates 24/7!