Plovdiv: International Exhibition "Foodtech 2019"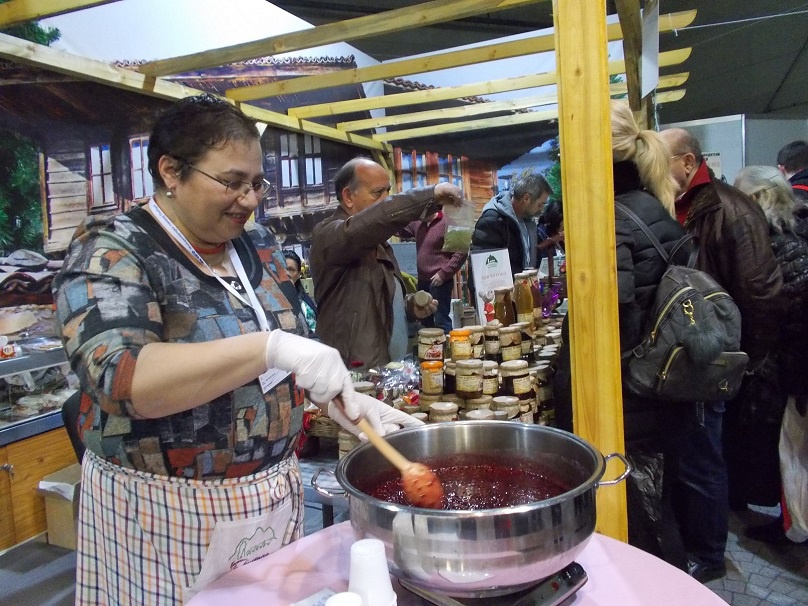 Plovdiv, 20-24 February, International Fair Plovdiv: The International Exhibition "Foodtech 2019" develops the leading line of the event - presenting healthy and high quality food products, techs and equipment for their production. Children's nutrition is a major focus.
The first day will be the forum "Sweet game with delicious food", with the participation of third-graders from Plovdiv school. The initiative is the National Union of Bakers and Confectioners and the Association of Meat Processors.
"Foodtech 2019" demonstrates far greater range, and companies that offer delicious and healthy foods are twice more than last year. The variety of Bulgarian meat and dairy products, vegetable preserves according to traditional recipes and modern functional products are distinguished. The taste palette is enriched with the sushi bar specialties, which is the first time in the City of Wine and Delicatessen.
There will be located and farmers market. It tempts with honey and bee products, cheese, mead, raspberry wine, meats, chips, fruit and vegetables, goji berries sauce, vegetable pates, chutney, roasted vegetables.
The Bulgarian products will compete with the exhibits of the fair "Flavors from Italy". There will be a pate of cactus leaves, pistachio paste, rice balls, stuffed with vegetables and meat products, ginger cheese, carrot with carrots, almond wine, and many other Italian products suitable for a useful Mediterranean diet.
Healthy trends are also the focus of an international food conference on February 22. Bio-production, harmful and useful additives, energy values, labeling and packaging will be discussed. The organizer is the Food Industry Union.
Endocrinologist will advise on a balanced diet at the National Association of Children and Young People with Diabetes. Visitors will learn how to select products according to season and age. Blood sugar measurements will be made.
"Foodtech" and "Flavors of Italy" are part of the mega-forum for agribusiness, wine, food and equipment along with the exhibitions "Agra" - for agriculture, and "Winery" - for viticulture and winemaking.
Visit the Plovdiv Exhibition with Transfer Bulgaria Group, which will provide you with a safe and comfortable transfer from Plovdiv Airport to the International Fair Plovdiv.
24/7 Customer Service


Do you want to travel hassle free at sensible prices ?
If yes, book your airport transfer right now!
Customer support service operates 24/7!