Pernik: International Festival of Masquerade Games "Surva"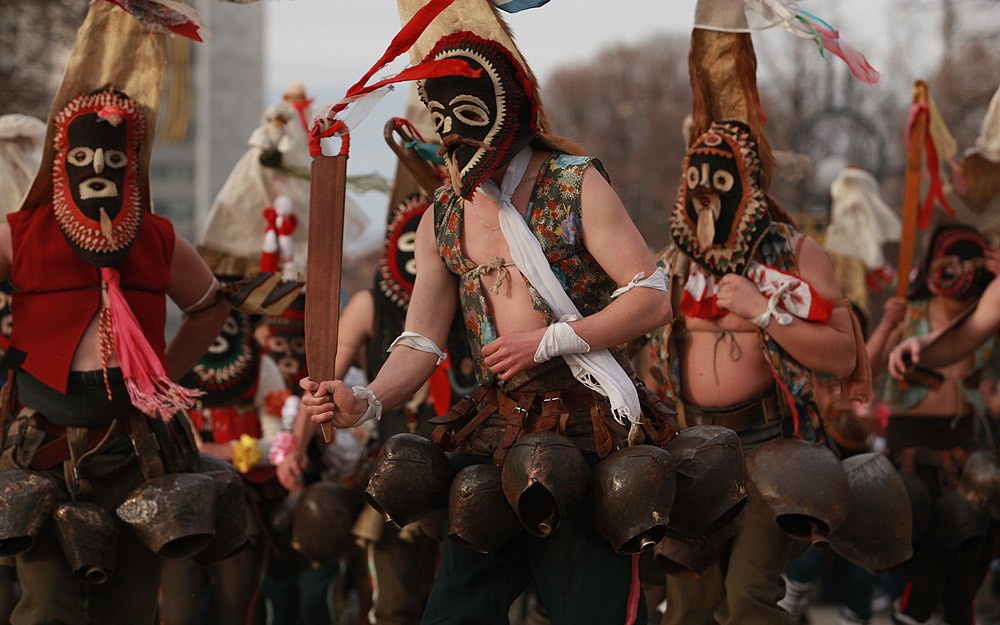 The international festival of masquerade games "Surva" in Pernik is the most famous in Bulgaria and in the Balkans expression of traditional folk games and customs with masks. It has popularized the versions of ancient ritual, part of the Bulgarian folklore tradition, and similar rituals from other cultures.
The festival was organized by the municipality of Pernik from 1966. Since 1985, it has the status of an international. In 1995 Pernik was accepted as a member of the Federation of European Carnival Cities. In June 2009 FECC President Henry van der Kroon declared Pernik an European Capital of surva and mummer tradition.
Since 2008, the International Masquerade Festival is held annually on the last Saturday and Sunday of January. His most attractive accent is the two-day defile of masquerade groups in the country and the presentation of groups from abroad. Traditionally, over 5000 people participate in the festival competition in over 90 masquerade groups from all ethnographic regions of Bulgaria and guests from Europe, Asia and Africa.
In his first edition in January 1966, 800 people - all from the region of Pernik - took part. In the latest edition the participants are already over 6000. The festival is accompanied by a series of events - performances, demonstrations, shows and bazaars.
In 2019, the festival will be held from January 25th to January 27th.
24/7 Customer Service


Do you want to travel hassle free at sensible prices ?
If yes, book your airport transfer right now!
Customer support service operates 24/7!