A beautiful ancient citadel 40 km from Plovdiv enchants tourists from all over the world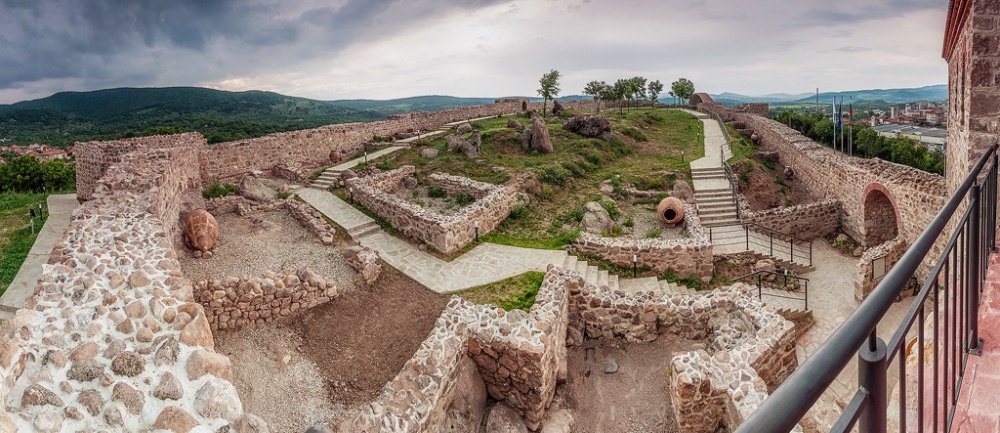 Only 42 km from the city of seven hills - Plovdiv – there is a beautiful small mountain town called Peshtera that is an ideal destination for the weekend. Near the center of the town is the ancient fortress Peristera, which is located on the hill "St. Petka".
The name Peristerra (pigeon, pigeon place) was first mentioned by Ivan Popov in his study "Pages in the Past of Peshtera". The following legend has been preserved about the origins of the fortress: "When Christianity was introduced in the Byzantine Empire in 313, local inhabitants had to choose which of the hills in the area to build their church. Then a flock of pigeons floated from the hill of St. Petka. "
In the highest part of the hill are grouped stones with different sizes, one of which has the shape of a dove. This fact gives reason to assume that the place has been known to be holy since the time of the Thracians, who have turned it into a sanctuary.
The fortress "Peristera" occupies the whole hill "St. Petka "and has a distinct citadel, an inner city and a suburb, situated on an area of about 15 acres. The fortress walls of the citadel and the inner city have been clarified and restored.
The fortified area of the fortress is ellipse-shaped, with a long axis orientation Northeast-Southwest, length 94m and width of the fortress 37m. The deviation from SW of the SE is 5m and the highest point of the fortress is 494.6m. The fortress walls, which are 253m long, surround an area of 2895sq. m. They are built of large stones bound with mortar and their thickness reaches 3m, which gives reason to assume that the wall was at least 14m high.
Before the restoration, the fortress walls were preserved at a height of 2.60 m. On the length of the fortress wall there are six towers: three rectangular, one triangular, and two churches. The latter is extremely interesting. These are the towers that guard the northeastern and southeast corners of the citadel.
The modern architectural reconstruction of the fortress system of the Peristera citadel is entirely based on the results of an archaeological study, while adhering to the authentic appearance of the late antique facility.
Visit this unique ancient fort with Transfer Bulgaria Group. The company provides a secure and comfortable transfer from Plovdiv Airport to Peshtera.
24/7 Customer Service


Do you want to travel hassle free at sensible prices ?
If yes, book your airport transfer right now!
Customer support service operates 24/7!