"No Mercy" also became part of the Spice Music Festival – Burgas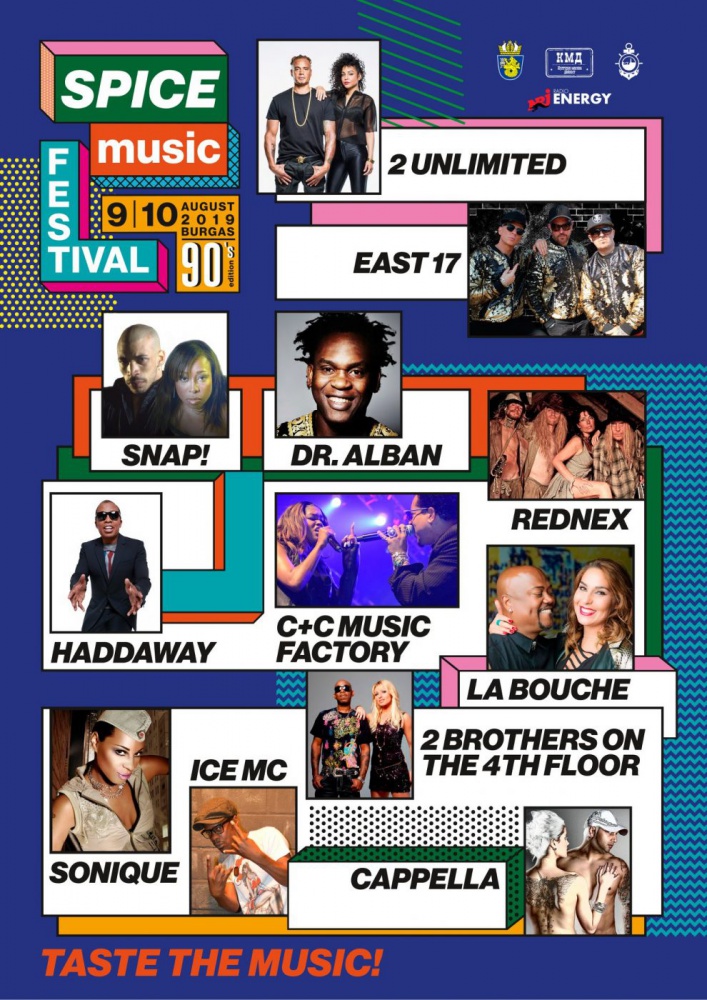 Burgas. A few weeks remain to SPICE Music Festival - the summer party that will bring together a favorite artists from the 1990s.
The hot news is that No Mercy (Marty Cintron) will join. His hits "Where Do You Go", "Hello How Are You" and "Please Do not Go" headed not one or two charts worldwide.
Artists
If you are a child of the 90s, reserve 9th and 10th of August for the SPICE Music Festival, because then East 17, 2 Unlimited, REDNEX, Sonique, Dr. Alban, HADDAWAY, Cappella, La Bouche, SNAP !, 2 Brothers on the 4th floor, Ice MC.
"This will be the biggest 90th party this year," says Terry Caldwell of East 17, and Haddaway adds, "If you're not there, you're missing the party." "It will be an amazing weekend, come with your friends on August 9 and 10 in Burgas", invite CAPPELLA.
On the stage of the festival will also be uploaded "Upsurt" and "Deep Zone Project", which will warm the fans with their 90s hits!
SPICE Music Festival is an event for everyone who grew up in the 90s, collecting posters, stickers and audio tapes, and still remember the hits of this decade that were dancing in discos.
Tickets
Festival will unleash on 9 and 10 August in the Port of Bourgas. By July 31, 2019, you can still buy tickets at promotional prices in the EasyPay Network across the country and online at www.EpayGO.bg:
Until 31.07.2019 - 77 BGN for a two-day ticket
After 01.08.2019 - 88 BGN for a two-day ticket
One-day tickets will only be sold on the spot!
From 7th to 11th of August in the festival zone will be held another unique for Burgas festival - Street Food & Art Festival. Dozens of artists and chefs, musicians, bloggers and vlogari will recreate on home soil the atmosphere of STREET FOOD culture!
And to make sure you get in time for the big music party, take advantage of the services of Transfer Bulgaria Group. Fast and quality transfer from Burgas Airport to anywhere in the city.
24/7 Customer Service


Do you want to travel hassle free at sensible prices ?
If yes, book your airport transfer right now!
Customer support service operates 24/7!