The musical MAMA MIA on December 30 in Albena! The hit performance of Sofia Opera and Ballet is on the stage of the resort.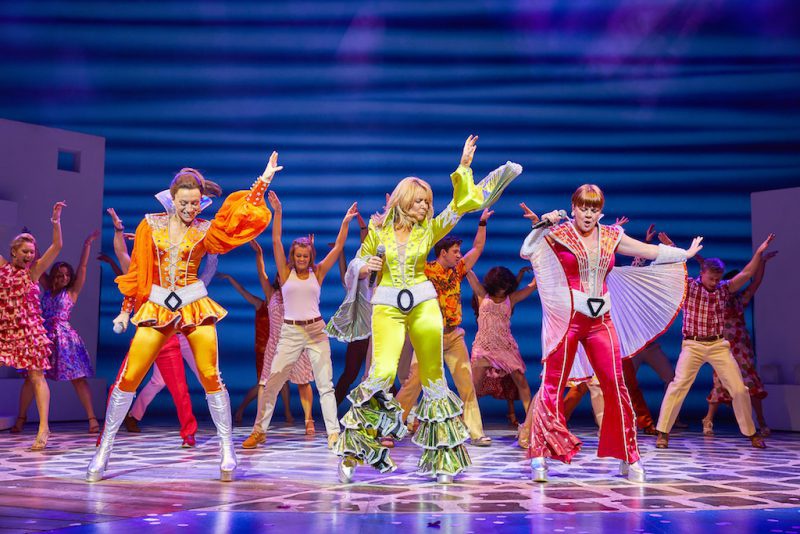 For New Year holidays in Albena will visit Sofia Opera and Ballet with the global musical "Mamma Mia". On the 30th of December at 17:00 at Variety Theater in Albena, the audience will have the opportunity to touch one of the most successful musicals that has won the sympathy and respect of music fans all over the world - "Mamma Mia" with the music of the legendary Swedish pop group ABBA.
Unforgettable emotions in the audience on the eve of New Year, created by the incredible voice acting and the eternal music of AVVA, promise the director - academician Plamen Kartalov and his team. The viewers of the musical "Mamma Mia" in Albena expects a really sweet experience.
Tickets for the show are already sold in Albena as well as New Year's Packages via the co-center of tel 0700 12 110 and by the end of the month and online on the Opera website www.operasofia.bg or www.eventim.bg.
Ticket prices vary depending on the location and visibility of the venue, with the best seats available at 80 and 60 leva.
A transport from Varna to Albena resort is organized on the day of the show. The price is 10 leva for the two directions Varna-Albena-Varna.
Departure from Varna on 30.12.18 at 16.00 from Antim I (the show starts at 17.00) and return at 20.30. For more information you can check the site of the resort: http://albena.bg
24/7 Customer Service


Do you want to travel hassle free at sensible prices ?
If yes, book your airport transfer right now!
Customer support service operates 24/7!