High-speed catamaran will travel on the Bourgas-Ineada-Istanbul route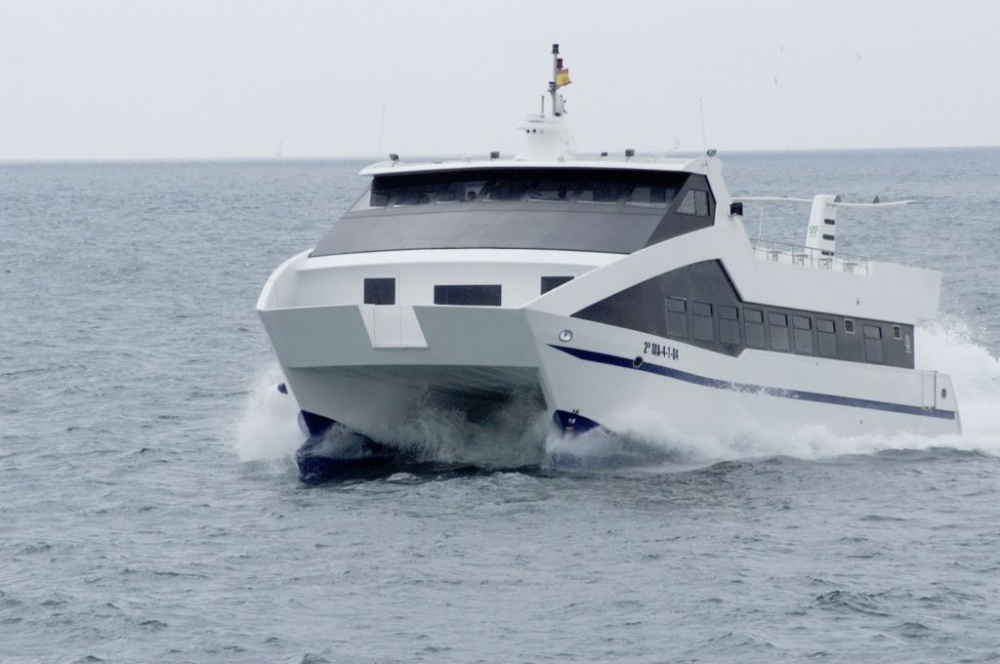 The high-speed catamaran will start from the Sea Station in Burgas for the summer season 2020.
A cruise ship will travel on the route Bourgas-Ineada-Istanbul through Summer 2020. This was announced by the Deputy Director of Port of Burgas Dyan Dimov. Today the Port has celebrated its 116th birthday.
Two days ago, the Ministry of Foreign Affairs of Bulgaria and the Ministry of Transport of Turkey gave the green light on the line. The high-speed catamaran will depart from the Sea Station in Bourgas, stop at Inadeada and continue to Istanbul. At the end of June this year the cruise line will be tested, and its opening "Port-Burgas" have been in operation for one year.
The Catamaran will start on June 1st and will travel regularly until mid-September, with 45 trips in each direction. The cost of one return ticket is 70 euros.
"Thanks for the institutional support we have received from the Ministry of Tourism and the Bulgarian Ministry of Foreign Affairs, the Executive Agency "Maritime Administration" and DP "Port Infrastructure ". It is expected that the line will start working on June 1 next year, "said the Executive Director of Port of Burgas - Dyan Dimov.
Visit Bulgaria with Transfer Bulgaria Group. The company will provide you with a quick and comfortable transfer from Bourgas Airport to the city or to the desired destination on the Bulgarian Black Sea coast.
24/7 Customer Service


Do you want to travel hassle free at sensible prices ?
If yes, book your airport transfer right now!
Customer support service operates 24/7!