Goran Bregovic with a big Christmas concert in Plovdiv!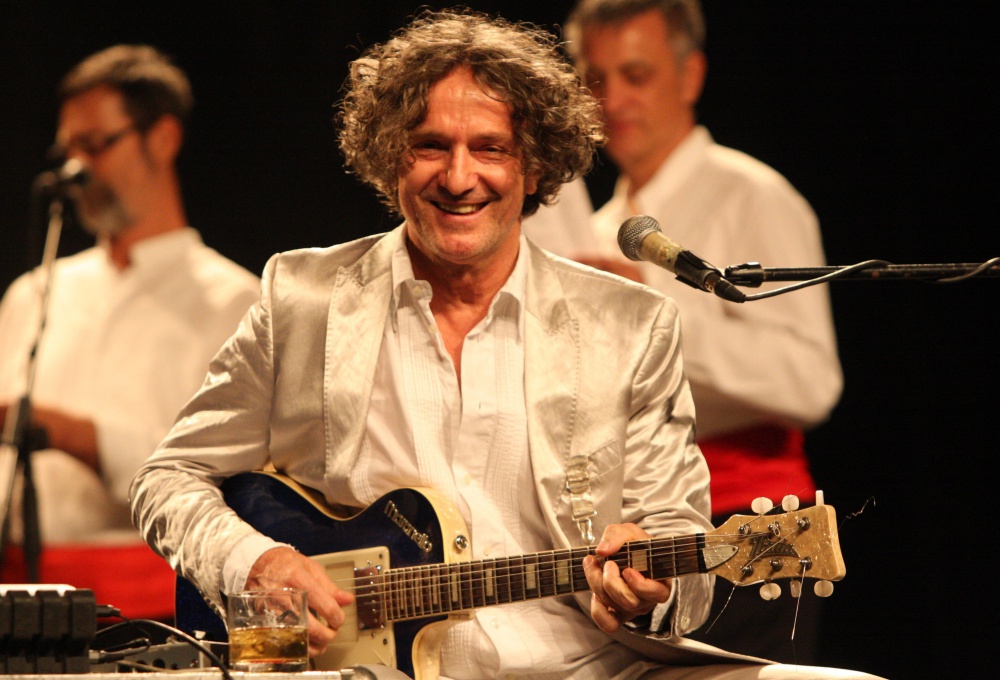 After the incredible success of Goran Bregovic's first concert in Plovdiv and selling it for a very short time, the legend of Serbian and Balkan music returns for the second time, organized by ART BG. The date of the new show is December 18, and the place - Hall S.I.L.A.
In this way, the rock star of the former Yugoslavia will be able to delight all of its fans in Bulgaria who failed to attend on September 28, when Bregovic "blеw up" the emblematic Antique Theater with his music and the hundreds of fans went into total exaltation after an incredible a two-hour show featuring the best of the great musician's work.
Goran Bregović is a musician and composer from Bosnia and Herzegovina, famous for his film music and one of the world's best known musicians from the Balkan region.
By the end of the eighties of the last century, Bregovic composed the music for Emir Kusturica's "Gypsy Time" (Dom za vješanje). In the world of cinema he enters as a friend of Emir Kusturica, and now is one of the most significant authors of film music in the world.
On December 18, shortly before Christmas, Bregovic will go on stage again with the best Balkan musicians at the his Wedding And Funeral Orchestra.
Especially for the audience in Plovdiv the genius musician will perform his biggest and emblematic hits from the beginning of his career to today like: "Arizona Dream", "Meschetina", "Kalashnikov", "Bubba Mara" and many others.
Ticket dated September 30 and 26 will apply to the new date without revalidation.
Tickets for the event are on sale from October 4 and can be bought from the Eventim network at prices from 40 to 60 lv.
24/7 Customer Service


Do you want to travel hassle free at sensible prices ?
If yes, book your airport transfer right now!
Customer support service operates 24/7!