Festival of Chiprovtsi Carpet – Chiprovtsi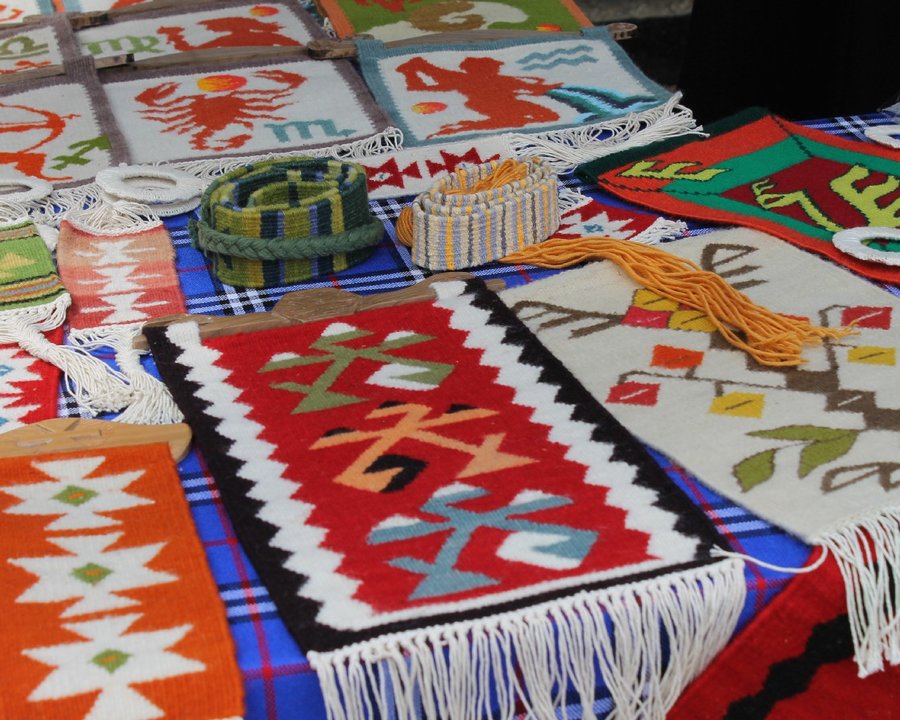 Festival of Chiprovtsi Carpet: 27.04 - 28.04.2019

For the sixth consecutive year Chiprovtsi municipality organized a "Festival of Chiprovtsi Carpet".

The aim of the festival is to popularize the Chiprovtsi carpet by presenting both the tradition of crafts and the introduction of modern motifs in its design. How exactly the floor masterpieces are made with two exactly the same faces you can learn at the "Chiprovtsi Uprising" Square.
On this day he will also open the center for the sale of carpets and souvenirs in the patterns of the Chiprovtsi carpets. Souvenirs are most varied. Among them are watches whose dial are a motif of Chiprovtsi carpet.

You will also be able to see the open-air exhibition of traditional wool and cotton rugs.

Chiprovtsi carpets are famous all over the world for the skillfully woven geometric figures of humans, animals and birds in red, black, yellow, blue, brown and green. Initially, the carpets were only red-black, but later the color palette they made was enriched.
On some of the carpets, skillful girls wore centuries ago and their year of production. Chiprovtsi carpets are recognized by UNESCO as part of the world cultural heritage.

For more information, visit the event page on facebook.
And if you personally want to visit this wonderful Crafts Festival in Chiprovtsi, Tranfer Bulgaria Group will provide you with a safe and convenient transportation from Sofia Airport to Chiprovtsi.
24/7 Customer Service
+359 878-858-974
+44 20 8123 1485


Do you want to travel hassle free at sensible prices ?
If yes, book your airport transfer right now!
+359 878-858-974
+44 20 8123 1485
Customer support service operates 24/7!