XV International Art Festival "Morning Star" - Bansko (28 November-02 December 2018)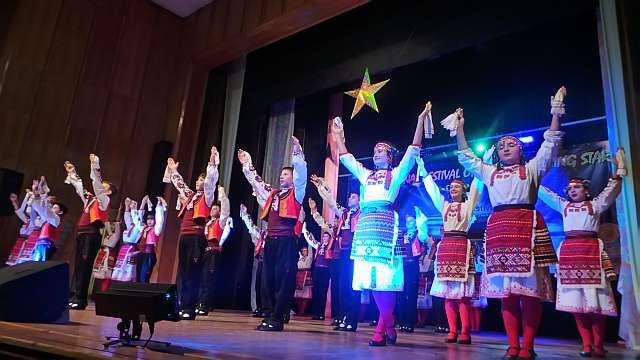 The International Art Festival "Morning Star" rises for the tenth year in winter resort №1 of Bulgaria, Bansko. This is the twenty-fifth jubilee edition.
The "Morning Star" Art Festival has been in existence since 2008, and since 2009 it has an international status. Currently the festival is one of the most successful in the country.
From 29.11.2018 to 02.12.2018. "Morning Star" rises in Bansko on the stage of the "Nikola Vaptsarov" Community Center. The participants in the competition are over 1500. They are of any age and gather for the event from Bulgaria, Macedonia, Greece and Ukraine. Participants will compete in sections of theater, music, fine arts and dance.
The organizers of the "Morning Star" Art Academy, a member of the UNESCO International Dance Council, aim not only to provide participants with an opportunity to express themselves, but also to create a friendly environment in which the groups communicate and share experiences. For this purpose, many seminars and master classes are organized, led by the festival jury and certified specialists, who have proven names in Bulgaria and great professionals.
28.11.18 - 16:00 - Opening of the festival.
During the 5 days of the festival you can see many dances, ballet, theater, cheerleading, musical performances, applied arts, many seminars and more. The festival will be closed on December 2 with an award ceremony and a gala concert of the participants.
24/7 Customer Service


Do you want to travel hassle free at sensible prices ?
If yes, book your airport transfer right now!
Customer support service operates 24/7!