Pomorie: Hotel Festa Via Pontica after the last investment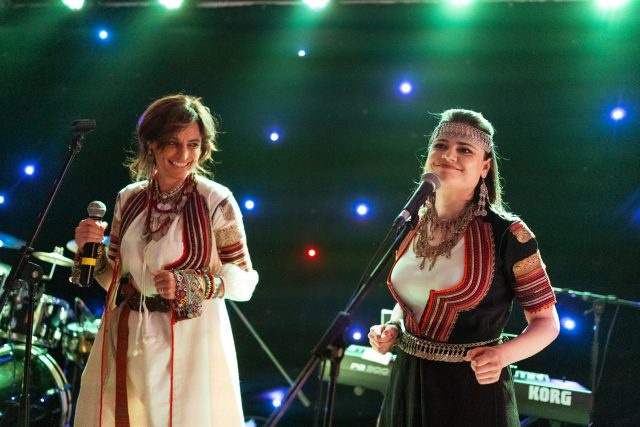 Pomorie. On a stylish evening event at Festa Via Pontica, 176 new rooms, a spacious main restaurant, a winery, outdoor pools and other advantages of the complex were presented to the leading tour operators and partners of the company.
The guests were welcomed in the preserved century-old garden of the complex, with the wine-loving cocktails of late, the undisputed trend for the upcoming summer.
The event was attended by industry leaders, owners and managers of the biggest tour operators in the country, representatives of international companies and partners of the company. Representatives of tour-operators from the Netherlands, Finland, Germany and England arrived specially for the occasion. His personal support was given by the Mayor of Pomorie Municipality, Mr. Ivan Alexiev, the mayor of Burgas - Krasimir Stoychev, accompanied by his wives.
At the beginning of the official dinner, the guests presented the novelties of the complex. After the reconstruction in 2018, the hotel has 270 rooms, a modern buffet restaurant with a capacity of 520 seats and a conference hall suitable for organizing any kind of seminars. Despite the reconstruction, the emblematic garden of the complex is preserved and expanded.
The great chandelier in the shape of a tree with more than 4000 crystals in the restored winery, which managed to conquer everyone with its tradition and curiosity from 1932, made a great interest. This place remains attractive to all connoisseurs of wine and high-alcohol beverages.
In harmony with the theme of the event, the magnetic Nina Nikolina struck with the latest from her repertoire and showed a modern reading of Bulgarian folklore.
A special guest of the event was Mr. Adrian Bilba, the director of the only dolphinarium in Romania, who impressed the complex, extended his stay on a long weekend.
The company announced that they will continue to popularize the Bulgarian Black Sea coastal destinations, their history, culture and lifestyle, and strongly believe that tourists will start to relax in our country not only because of cheap alcohol and nightlife.
FESTA HOTELS is a hotel chain, part of Festa Holding, established in 2003, with proven high quality service and personal approach to every guest. The hotels of the Festa chain have their own style and offer entertainment, relaxation and comfort. Our guests can choose from: sea and spa holidays in the Black Sea resorts Pomorie, Nessebar, Sunny Beach. Mountain vacations in the hotels in the resort of Borovets. City and business trips with the offers of Hotel Festa Sofia, Sofia.
Each of these beautiful destinations is available with the transfer services of Transfer Bulgaria Group. The company will provide you a comfortable and fast transfer from Burgas airport to Pomorie, taxi from Burgas airport to Sunny Beach, etc.
24/7 Customer Service


Do you want to travel hassle free at sensible prices ?
If yes, book your airport transfer right now!
Customer support service operates 24/7!