FATBOY SLIM and FREAK POWER with the concert on November 30 at SOFIA LIVE CLUB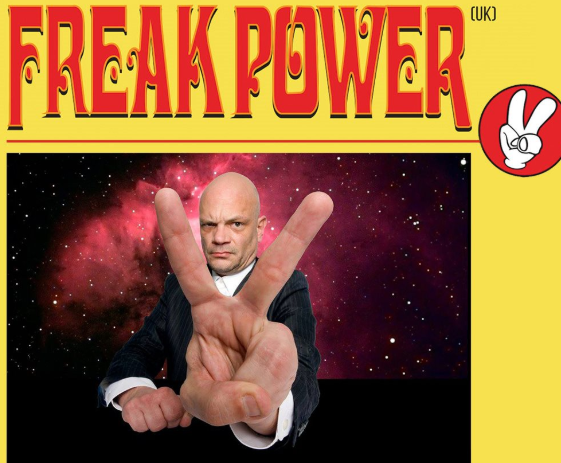 All music fans will be able to enjoy the next blasting party of the best live concert scene in Sofia - Sofia Live Club! The Date: 30 November! Then the club will be the scene of a real musical challenge because one of the greatest live bands of FATBOYS SLIM than 90 years, FREAK POWER, comes to its special concert at the capital club.
The event in late November will be attended by some of the best Bulgarian musicians. Among them are: Deyan Georgiev - Dakata (drums), Philip Alexandrov (keys), Petko Drenikov (guitar) and Radoslav Slavchev - Riverman (bass). Behind the deck stands the notorious and colorful Marten Roberto - the favorite multifunctional and boutique DJ and producer.
FREAK POWER is formed by Norman Cook - Fatboy Slim, trombone Ashley Slater and Jesse Graham. Their music is a mix of acid jazz, funk, soul & trip hop. Their live performances are powerful and energetic, including melodies from the two albums released so far.
Fatboy Slim, also known as Norman Cook, is an English musician and DJ. He uses various instruments, and works both as a recording producer and as a mixer. The musical style he's created is known as Big Beat - a combination of hip-hop, techno, rock and rhythm and blues. This style gets mass popularity in the 90s, which Cook named Fat Boy Slim assists.
As an independent music artist in the electronic music he has ten MTV Video Music Award and two Brit Awards.
Tickets are available for sale in the EVENTIM, OMV and Partner Boxes at 20 leva. There will be 25 leva on the day of the concert, and for the biggest audiences there will be early bird numbers, which will quickly be priced at 15 leva.
The beginning is scheduled for 22.00 and the doors will open at 21.00.
24/7 Customer Service


Do you want to travel hassle free at sensible prices ?
If yes, book your airport transfer right now!
Customer support service operates 24/7!