SOLAR CHRISTMAS 2018 - FEDDE LE GRAND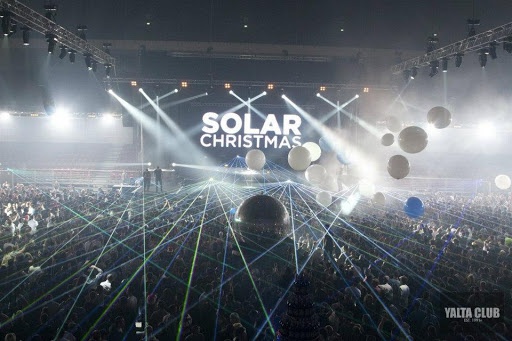 One of the best DJs in the world, Fedde Le Grand and the best electronic music club in Bulgaria - YALTA CLUB, unite their efforts to create an exclusive show in one of the most iconic buildings in Bulgaria - the National Palace of Culture.
The performer of the hit-single, Put Your Hands Up For Detroit, will be on a special stage in the Marble Foyer of the National Palace of Culture on December 22 for a unique Christmas edition of SOLAR.
"YALTA CLUB always surprises me with their unusual ideas and party locations. They sent me pictures of your National Palace of Culture and when I asked if the halls were appropriate, they answered - "The party will not be in the hall. We have an interesting conception of the central lobby. "- I immediately agreed to do it together. Expect a lot of surprises all night long because I come with friends to celebrate the end of a wonderful year together, "said Fedde Le Grand.
An undisputed pioneer of electronic music, he is considered one of the most prominent figures in the world of house music. In the last decade Fedde is one of the top 30 most influential DJs according to the prestigious ranking of DJ Mag Top 100. He was awarded numerous awards and his projects include remixes for stars like Coldplay, Madonna, will.i.am, Robbie Williams, Moby, Fatboy Slim and many others.
The Fedde project, Put Your Hands Up For Detroit, attracts the attention of the whole world, but tracks such as The Creeps, Let Me Think About It, 3 Minutes To Explain, Back & Forth, Control Room and Sparks (Turn Off Your Mind) established themselves as one of the most diverse artists on the dance scene. In 2018, the Dutchman did not stop working, adding tracks such as Scream Out Loud, You Lift Me Up, Flex and Monsta to his impressive summary.
SOLAR Christmas is one of the most anticipated events at the YALTA CLUB, and over the years it has been named Maceo Plex, Armin Van Buuren, Mark Knight, Victor Calderone and many other legends on the electronic scene.
If you want to become part of this impressive event, do not hesitate and buy a ticket. You can do it at OMV, YALTA CLUB and the Eventim.bg network at a price of 50 leva.
24/7 Customer Service


Do you want to travel hassle free at sensible prices ?
If yes, book your airport transfer right now!
Customer support service operates 24/7!