Six international exhibitions have opened at the Inter Expo Center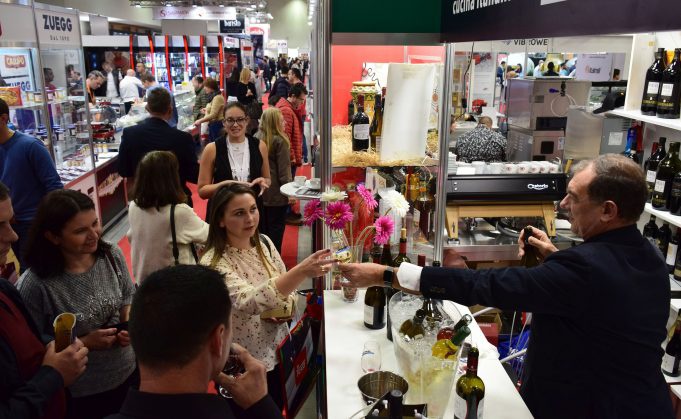 The Minister of Agriculture, Food and Forestry Desislava Taneva opened the leading exhibitions for the food and retail sector in Bulgaria - MESOMANIA, THE MILK WORLD, BULPEK, WINE SALON, INTERFOOD & DRINK and #RETAIL SHOW. The official ceremony took place on Wednesday, November 6, from 2 pm at the Central Expo Center Lounge.
The opening ceremony of the six forums also included US and Italian ambassadors to Bulgaria –Hero Mustafa and Stefano Baldi, Alessandra Capobianco (Director of the Italian Trade Agency), Atanas Urdzhanov (Chairman of the Board of the Meat Processing Association), Dimitar Zorov (Chairman of the Board of Directors of the Association of Milk Processors), Mariana Kukusheva (Chairman of the Board of Directors of the National Branch Union of Bakers and Pastry Makers), Stoyko Kirovski (Chair of the Board of Directors of the Union of Fruit and Vegetable Processors), Albena Simeonova (President menting of Bulgarian Association Bioproducts) and the manager of Inter Expo Center - Ivaylo Ivanov.
USA, Italy, Russia, Serbia and Lebanon - with collective participation.
The impressive forum engages the entire exhibition and congress capacity of the Inter Expo Center. And it seems that this year we will witness an event larger than ever. Because over 550 participants from three continents will represent more than 1200 brands on their stands.
The Embassy of the United States, Italy, Russia, Serbia and Lebanon are involved in collective participation. Among the individual participants we find companies from Austria, Turkey, Greece, the Netherlands, Finland, Poland, Romania, Armenia, Hungary. Due to the positive results of the last participation, the areas of American participation are now significantly increased. The Italian collective participation is even larger.
Visit the largest professional forums in the food and retail sector at the Inter Expo Center together with Transfer Bulgaria Group. Fast and comfortable transfer from Sofia Airport to Sofia.
24/7 Customer Service


Do you want to travel hassle free at sensible prices ?
If yes, book your airport transfer right now!
Customer support service operates 24/7!