Mass fight between thieving Englishmen and a group of Bulgarians in an erotic club in Bansko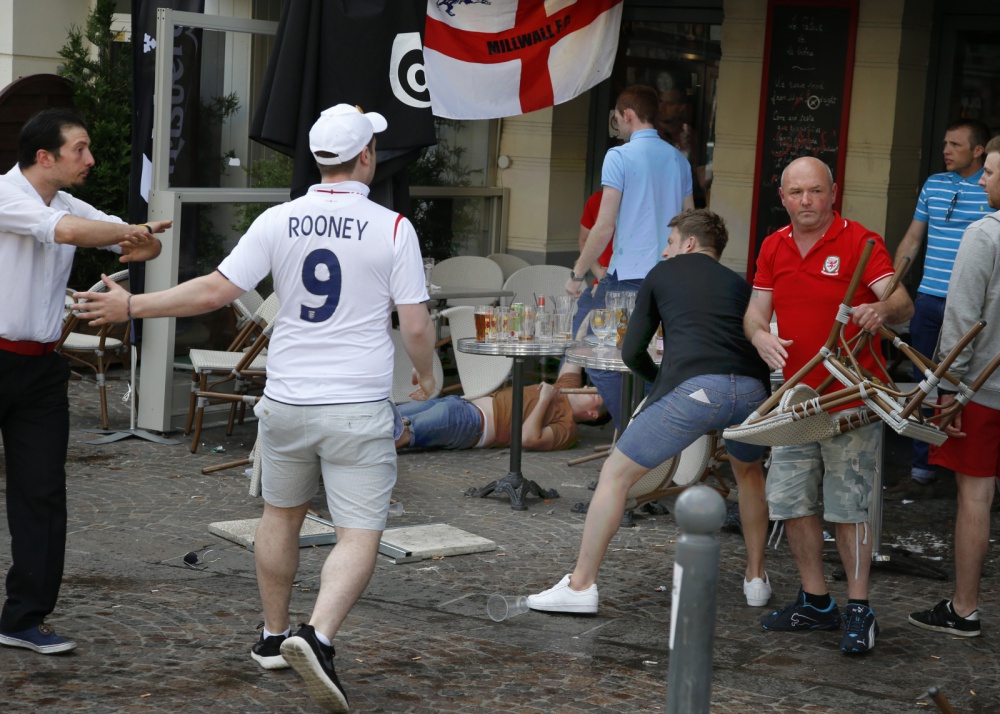 Around 2:50 am yesterday at Regional Police Headquarter in Bansko was received a signal for physical fight among a group of persons in front of an erotic nightclub in Bansko ski resort.
From the immediately arrived police officers of the RU-Bansko were established and detained the persons: А.А. / 44 years old / from Sliven, S.L. / 48 years old / from Belozem, municipality Rakovski, B.H./42yo of Aheloy and four citizens of Great Britain, namely: L.S. / 27 /, D.L. / 25yo /, G.G. / 27yo / L.D. / 28yo.
Yesterday, as an accused, was attracted – L.D. / 28 years old / from Great Britain. For the time from 01:30 to 03:00 on 15.01.2019. at a nightclub in Bansko, he committed a cell phone theft, which caused damages for approximately BGN 1,500. The person has rushed the public order by slamming the showcase of a grocery store in Bansko, as a result of which he destroyed about 20 jars of liquid chocolate. L.D. has resisted in his detention, causing a slight personal injury to a police officer in the course of his duties. Pre-trial proceedings have been initiated in this case.
Transfers from Sofia to Bansko and all the winter resorts in Bulgaria at preferential prices, both for thievery and honest Britons, performed by Transfer Bulgaria Group!
24/7 Customer Service


Do you want to travel hassle free at sensible prices ?
If yes, book your airport transfer right now!
Customer support service operates 24/7!