ENRIQUE IGLESIAS - All The Hits Live - November 6, Sofia, Bulgaria!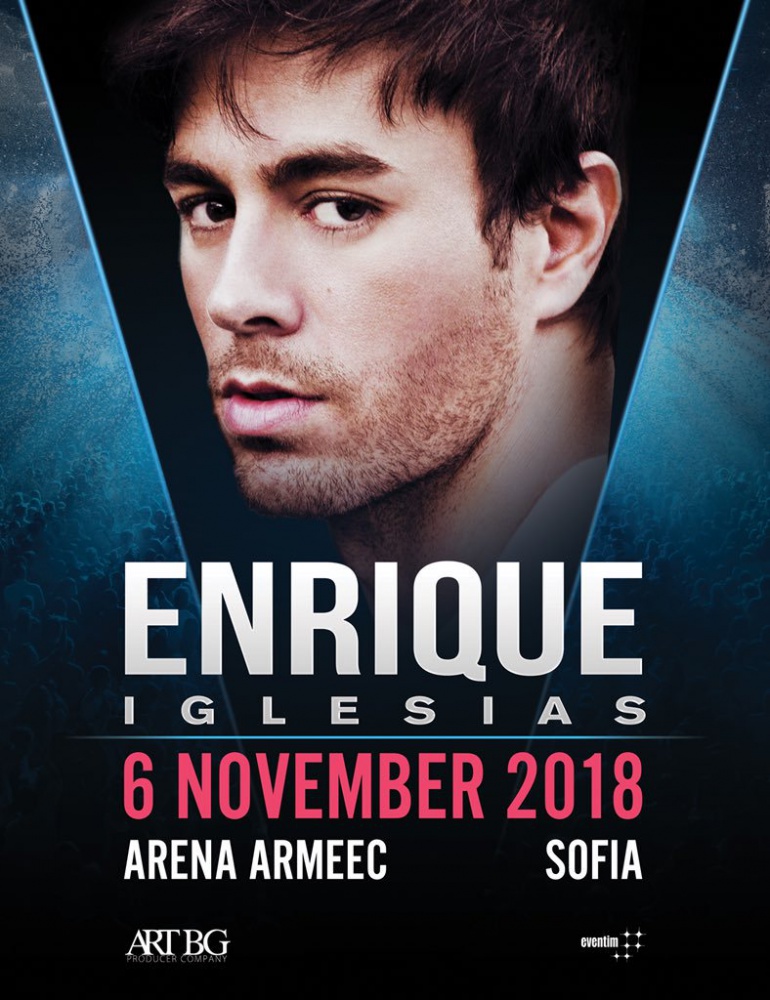 The world-famous Latin singer Enrique Iglesias returns to Bulgaria and on November 6, 2018 he will perform a big concert in the Arena Armeec. The start time of the event is 8 pm.
Iglesias comes to Bulgaria at the invitation of Producer Company ART BG and Radio Energy, on the occasion of the 13th birthday of the radio station number 1 for favorite music from the 90's to today.
Since his last visit to Bulgaria, Enrique has released four total hits - Duele El Corazon, Subme La Radio, and the freshest El Baño and Move To Miami, who never stop dominating the world charts. In fact, there is no other pop performer at the moment who has made so many hits for so short a time. Enrique is definitely one of the legislators of 21st century modern pop music and culture.
In November, Enrike will be stagging in Sofia with his upcoming All The Hits Live program, which, as it appears from the title, will blow fans of modern Latin sound with 100% hit songs by the singer. And there's no other way, because each new single of the performer becomes an absolute success.
The new show, All The Hits Live, comes with a new stage production - a richer set-up including a 500-square-meter LED wall, twice as large light and pyroffects and twice as powerful sound thanks to the latest generation of technology.
Since the beginning of 2018, the singer is in top form, gave an exclusive series of fully sold out concerts across Europe. With its new production he had already passed through Prague, Budapest and Ljubljana with two concerts and one in Oslo, Athens, Munich, Copenhagen and Lisbon. His show in Tel Aviv is also sold out with 45,000 tickets.
Tickets for the All The Hits Live show in Sofia are available for sale at the Eventim network canteens and online at Eventim.bg from Tuesday, June 13 at prices from 69 to 109 leva and VIP tickets from 159 leva. The first 1000 tickets are on promotional prices with 10 leva discount. The organizers are advising the biggest fans to hurry to get one of them, because the previous Enrike's concert in Sofia was sold for only 18 days.
Transfer Bulgaria Group can provide a secure transport from the airport to the event hall or to the hotel you are staying in. Trust us, we will take care of you! You can order a taxi or other transport service from Sofia Airport to the city - HERE!
24/7 Customer Service


Do you want to travel hassle free at sensible prices ?
If yes, book your airport transfer right now!
Customer support service operates 24/7!